And there was our protagonist, ambling along through Reyes Park with unhurried steps, but still never losing that fixa. In our personage's left hand was a fuchsia fidget-spinner, spinning, and in their right was a burger from which the occasional bite was taken. The Bad Bunny song 'Bendiciones' was playing on a cell phone, and the volume was just right – not loud enough to bother anyone, just loud enough to supply good vibes to anyone around who might need them. 'I'm here,' the music irrevocably affirmed – any music, always – and the weight of another cell – a stolen iPhone – in our hero's pocket only served to second that enthusiasm.
'I don't wanna choriar, but I gotta,' our subject had silently repeated before perpetrating the theft, and we who now accompany this adventure believe it. There are still a couple pages to go – not many – before we delve more deeply into our champion's heart and recognize the genuine sincerity there; shortly, as well, we will learn of the difficult circumstances currently at work upon our star. But first, we must clarify a few things. First, the name.
We are talking here about Buda Soto Rojas, known to most as Buda Flaite, and this includes the people who use the name with respect and esteem, as well as those who in the past have sought to wound and offend. Age: Buda just turned fourteen.
As for a gender, we could propose the definition 'non-binary', but the truth is that Buda doesn't give the matter much thought – wanting, perhaps, to indicate that the mere act of classification is too closed or static for their person to brook. They knew that people referred to them as boy or girl according to what those people wanted to see (thus projecting their own personal virtues, defects or shortcomings), and so they didn't takie it personally. And if anyone ever felt curiosity – and/or disgust – at their singular appearance and asked a direct, 'What are you?' Buda simply responded: 'I'm me,' adding, 'your favorite flaite,' if the situation merited coyness.
As for your humble narrator – who also holds a multiplicity of voices – we will follow Buda Flaite's example and not complicate life: we will flow between various genders – or none at all – as the case seems to call for, and leave it at that.
Okay then, now that we've got those details down, we can turn our eyes back to the scene: Buda Flaite with fuchsia spinner, burger (soy) and stolen cell phone. Some bluish locks floated down to their shoulders, matchless eyes asparkle, and they wore clothes that screamed fixita: Nike, Puma and Guess, from shoes to hair. All genuine articles that weren't stolen (at least not by Buda's hand, because they were gifts from their father). It's true that, these being Buda's only clothes, they were clearly short a few washes. But this fact did not diminish our person's fineness or style, and the same could be said of Buda's face and hands, darkened by piñén: neither dirt nor the cheapest brand of clothing could rob Buda of their regal aura. And so it is no coincidence that, in this precise instant, they should be walking through Reyes Park – given to Chile by the selfsame Spanish royals in honor of the forebears who had financed Columbus's travels; that is, in honor of the monarchy, and, as such, of themselves. In fact, right there was the España Fountain, which the royal couple had inaugurated on their first visit to the country, though now it was dry and much further removed from the hand of God than it had been back in the nineties. Buda Flaite popped what remained of the burger into their mouth and ran to gaze at the sculptural composition from up close. At one end was the figure of a Chilean huaso peasant with a straw hat and reverential mien. At the other, the king and queen themselves were sculpted in metal: Sofía of Greece and Juan Carlos I – today accused of corruption and self-exiled in the United Arab Emirates – greeted the huaso with a raised hand.
Buda Flaite gamboled inside the fountain (which reeked of piss), then climbed up the central column and ran in circles again. Before definitively leaping free of the monument, Buda put their brilliant wit on display by slapping the King Emeritus with a wate, and sticking an evil rabbit sticker there, on the nape of the kingly neck.
And now that this word wate has appeared, I think it opportune to interrupt this tale – even at the risk of running on or coming off as overly discursive – to insert a few idiomatic clarifications.
It is well known that Chile's dialect and colloquial language do not enjoy the massive diffusion or popularity of other nations on the continent, such as Mexico (thanks to rancheras, telenovelas like María la del Barrio and the cultural hegemony of El Chavo del Ocho); Colombia (telenovelas again, plus Shakira and, for a few years now, Medellín's reggaeton artists); or Argentina (legends of rock and soccer, of modeling, politics, the papacy et cetera, et cetera . . . I was going to make a sarcastic remark about how everything sounds better in the deep, swaggering, indifferent tone of the folks across the Andes, but that passive-aggressive logic strikes me now as overly masculine, so I'll just bare my feelings honestly: Argentina, I love you all!).
As it stands, for a long time (especially in the nineties), the absence of these and other symbolic spaces of power made Chile develop an inferiority complex – a situation that has started to change precisely thanks to personalities like Buda Flaite's. However, that diffidence did not limit the country's linguistic variety and richness – quite the opposite: it was thanks to its scarcity of resources that the Chilean language's great expressive creativity took shape. But the effort to define a couple of terms here is not born of chauvinism, but rather has the goal of – well, I was going to borrow a few theories from the philosophy of language, but since I'm not so good with those concepts I'll just say: of getting to know the spirit and mind of Buda Flaite through their very own words. What's more, these are no longer the days of the standard Spanish used to dub Dragon Ball episodes.
So, choriar means to rob. Fixa or fixita is the updated version of 'to have flow' or to be de pana (this last phrase imported from the Caribbean to Chile and revamped to mean 'all good') in a way that is generic but also specific with regard to clothing: because to transmit that 'drippin' good feeling and that confidence, we need the mediation of clothes, hair, makeup, etc. But it's not just about wearing pricey brands, but rather having the ability to make one's pinta (look) into an expression of one's unique attitude and assuredness. As a comparison, perhaps it's worth adding that estar fixita could be considered the friendlier/happier version of tener pikete. And piñén comes from the Mapudungun language and is translated as 'grime stuck to the skin'. Doméstico – which we will see further on – is a person who steals from their own social class, and pera, well, that's 'fear'.
The semantic content of flaite is more complex, and deserves a couple extra lines. As tends to be the case with all great words, its etymological origin is obscure, but one hypothesis attributes it to Nike Air Flight sneakers: 'This product was in high demand among young people with scarce resources, who began to be referred to as flaiters. From thence, their epithet flaite,' says the dictionary of Chilean slang.
It's true that at first the term was exclusively used as a classist insult, but in recent years it has begun a process of reappropriation, as the hegemonic narrative is subverted by means of the first-person affirmation. That is, flaite people began to feel proud of being flaite. An example of this can be seen in the trap song 'Flyte' (2019) by Pablo Chill-E. We won't copy the song's lyrics here (since it's more efficient and aesthetically pleasing for y'all to look it up yourselves on YouTube), but it is important to record here that said video was Buda's first flirtation with lights and fame: at only twelve years old they had a starring role in the clip, which was filmed in Puente Alto and has now accumulated millions of views.
And finally, wate is a light tap with the open hand, similar to the movement of a whip, on the nape of the neck or head. That was the friendly gesture Buda Flaite gave Juan Carlos – and, to a certain extent, it calls to mind the king's iconic 'Por qué no te callas', the day he told Hugo Chávez to shut up – with the tap and bunny sticker serving to cut the king down to size, and, along with him, the genocidal monarchy and the whole colonial capitalist system. Now just try to tell me this is not a charming character!
Now that we've got that all cleared up (y'all can determine for yourselves whether it's necessary to go back and read from the beginning – we for one recommend it), the path is clear for us to turn to Buda Flaite's lineage and its direct relationship to their current circumstances. But given that our heroine – the feminine is intentional – has quite an elevated sense of honor and wouldn't appreciate our justifying any of her behaviors with woeful dramas, we will address the subject in the most succinct and objective way possible, steering clear of the slightest sentimentalism or condescension.
Of Buda's ancestors there is not much record – and what record exists is full of empty spaces, especially in the line of masculine succession – but it's pretty likely that they have been poor forever. Buda's mother, Érika, disappeared shortly after giving birth and recording their name (the reasons for her peculiar choice vanishing along with her, though we suppose she must have achieved enlightenment at merely seeing Buda's eyes open).
Since Buda's father, Chalo, had been recently encanado ('deprived of freedom in prison'), Buda was left in the care of some neighbors of Érika's. Said neighbors were known narco-traffickers in the northern sector of the city, which was why Buda's maternal grandmother, María, feared it would be very difficult to ask them to hand the baby over to her. And it was. But after a couple of months, the neighbors, who were very taken with the child (enchanted by Buda's almond-shaped brown eyes and the power of granting the baby a better economic future), acquiesced to the grandmother's pleas.
María and Buda became great chums, and remained so until the lady passed away – it was from her that Buda inherited their taste for tangos, tragaperras (gambling machines in neighborhood bodegas) and courtroom shows like Caso Cerrado (Case Closed), among other profound personality traits. Buda, then six years old, went to live with their paternal grandmother – Chalo was still in jail. That old lady turned out to be pretty rude – not to say she lacked the most basic sense of compassion – and soon turned Buda over to the National Child Welfare Service (Sename), which in turn sent – sentenced – them to a home called Galvarino del Bosque.
More than thirty children shared the house under the care of a couple of assistants – 'mommies' and 'daddies', as the kids called them. Buda survived – because 'lived' would be an exaggeration – six years there. They ran away the day some of their fellow inmates swallowed ground glass to keep one of the 'daddies' from ever sexually abusing them again. And the truth is that Buda's decision to flee didn't stem so much from the possibility of rape as it did from the the prospect of having to choke down glass too, or something worse.
From the ages of twelve to fourteen, Buda Flaite bounced around between their father's house in Puente Alto (finally, Chalo was free!); the family of their half-sister Camila in Quilicura (sixteen years old and she already had a two-year-old); the various and not very elegant places where their half-brother Mauricio tended to spend the night (one anguished day, high on pasta base [a cheap drug made from cocaine paste, similar to crack], Mauricio stole the laptop the government had awarded Buda for good grades); and the comfortable apartment where their maternal aunt Isabel (extremely sensitive to Buda's situation, though not very practical) lived in the city center.
For its part, Sename experienced its own crises and changes. Following reports that 1,670 children in various centers had died over the past decade, and after the subsequent 2019 citizen uprising, the governmental organization came to an end. By 2022, when Buda Flaite was detained for a trivial theft in a transnational supermarket – shoplifted items included a cheap shampoo, two deodorants and a couple Oreo cookies – the Childhood Protection Service (Sepin) already existed.
Inspired by Finnish centers, these homes did have appropriate personnel and facilities. Buda was left open-mouthed at the sight of the spacious and comfortable room they would share with only two other teenagers, a room that offered matching laptops, tablets and LED screens, and was painted a lavender color as warm as it was versatile. They were also surprised by how affectionate and beautiful these new caretakers were – their eyes, Buda thought, really did hold a hint of respect and consideration toward their person – and also by the fact that the psychologist didn't visit him only to prescribe pills. In fact, she didn't prescribe any, and instead proposed EMDR trauma therapy and a variety of lessons (piano, manual ceramics and swimming), all given at the same home.
In sum, all the place needed was a roller coaster and a McDonald's to make it the fantasy of any child on earth. But for some strange reason, Buda couldn't quite get used to this novel prospect. He felt uncomfortable – the masculine is intentional – even more uncomfortable, out of sorts, and repressed than at Galvarino del Bosque. And he wasn't the only one – Jesú, his best friend from their Sename days, felt something similar. And so it was that after much consideration the two of them decided that the only solution was to run away again. Of course, this time it didn't have to be in secret and over the rooftop; Sepin only asked them to fill out a short request form and they could go right out the front door. Though this measure was eminently reasonable, a mysterious and irresistible need for danger led the pair to again flee out the window, with the result that Jesú crashed noisily down and twisted her ankle. Perhaps it was fate that Buda should have to depart without company, and that after macheteando (begging) a whole morning without results, they would come up with the idea of stealing (without really wanting to), of breaking a car window (no need to intimidate anyone) and extracting bills from a handbag resting candidly on the passenger seat (after first taking the precaution of heading up to the posh neighborhood so as not to be a doméstico), plus the phone, and – though the Royal Academy has Spanishized the term, Chile continues to prefer the French – the ID carnet.
Now, with all that out of the way, we can continue – praise heaven! – with the action: at the end of the grounds Buda came to a big skatepark and sat on the grass nearby. Their intention was to examine the stolen iPhone, but the truth is the skatepark kind of intimidated them, kind of a lot, so much that they turned down the volume on the song 'Hablamos Mañana' that was playing from their pocket. Their inhibition was nothing class-related, because, fortunately, skateboarding had long since stopped being a hobby for the rich in Chile (with the resulting improvement in the sport's athletes). No, what unsettled them were the attractive skate clothes on the boys and girls riding boards. Still, it only took a couple minutes for Buda to conclude that after so many pirouettes and falls, they were all equally dirty, sweaty and stinky. They also thought this could be opportune: perhaps the adolescent energy the kids gave off as they practiced would help raise Buda's morale: on seeing them enter, turn and exit the bowl they had the impression the skaters were seeking that feeling of riding a wave, and it seemed so beautiful and natural, so undramatic – as curves always are – that they even got the urge to learn how to slide around on a board too. Plus, since they had nowhere to go, it would be for the best not to feel lonely.
The park was entirely covered in graffiti, and under a scrawled acab Buda saw the iconic line from the 2019 insurrection: no + sename – that is, 'Down with Sename'. Maybe it was all the mid-afternoon emotion, but Buda thought the paint still looked fresh.
Buda Flaite had also participated in the protests, but now regretted it . . . No, they didn't regret it – how could they regret closing down the soul-devouring demon?! It was something else, only right now they couldn't quite understand it (Buda said this out loud, as she tended to do when inspiration was near). 'It's something else, I just can't understand it right now,' they repeated, and then their eyes met those of a skater kid who was on the edge of the highest bowl. Judging from his frightened aspect he must have been a beginner, and he was looking at the slope that awaited him as if it were the side of a skyscraper. But he can't do it afraid – that's where Buda's thoughts went, something along the lines of: fear is your worst enemy. What they said to themself out loud was: 'Voh dale: siempre con la fixa y nunca con la pera.' The attentive reader will recognize a couple words we've already mentioned, but still, this kind of phrase is what the faint-hearted refer to as untranslatable. Even so, we'll take Buda's advice and give it a try: It's something like, 'Go on and get it, always savage, never shook.' Get it?
'Amiga! ' Buda shouted to a skater girl as she rode past. 'You got a smoke?'
The girl looked at them in the grass. Buda noticed that her eyebrows were bleached and they trembled almost imperceptibly, just an instant.
'Tobacco,' said the girl.
Buda made a head movement that seemed to say: 'It's all good.'
While she took out the implements, the skater asked their name.
'Buda. What's yours?'
'No way! Sick!' said the skater girl with a smile, and, feeling an instant attraction, she sat down beside Buda. 'My name's Azul.'
'Azul like the sky?' asked Buda mischievously.
'Nope, like the ocean.'
'Yeahhhh!'
They had an awesome time smoking tobacco, plus a little weed that sunk them into a state of balsamic serenity, very much in keeping with the golden rays that paid tribute during those hours to the paltry patches of grass in the decrepit park. Then their conversation turned to subjects of the deepest, most interesting and entertaining sort you could ever imagine. Not about information or data points – Elon Musk this or Pfizer that, or centennials versus millennials, the kinds of things people go around repeating not even to sound smart, but just to have something to say, things that only put on display (as is well known) a disagreeable and unhealthy addiction to processing and accumulating (garbage). No, these two focused on gathering their own information, on taking in precisely what they had in front of them, that delicate human dimension, and they shared genuine emotions – a whirlwind of them – as well as their own life experiences, and it filled their hearts with an immense joy and made them see the world through the one and only truth. They laughed until they were breathless, and it was like eating a bowl of beans, so strong did they feel – the kind of strength that shows itself and shouts at you: 'It's summer!' While they listened to Azul, Buda Flaite pondered synchronicities, and thought that, perhaps, everything that had happened over the course of their fourteen years was taking on its full meaning now, in the meeting and conversation with the skater girl with bleached eyebrows. And it was worth it.
Two hours later the girl skated off, and Buda was left alone again with their reasons.
There was still the matter of the stolen cell phone, which miraculously still had battery, so Buda took out the carnet they had also swiped from the purse. The photo showed a young woman: Elisa Alcalde, blond and white, born 31 December, in 1994. 'Capricorn,' Buda deduced, and tried to unlock the iPhone with the digits of the birth year. The first guess was a bust, and they tried the second most common password: month and year. The screen unlocked to display a drawing of a flying pegasus as the background image. 'Interesting,' judged Buda, then immediately snapped a couple selfies, since the phone's camera was much better than theirs.
While they were sharing the photos via Bluetooth, Buda heard a grating noise that stopped their heart from beating. Looking up, they saw the municipal worker gathering the beer and cough syrup bottles that dotted the ground, then throwing them into a large container. That was the source of the harsh sound that made Buda swallow hard, remembering the glass their companions had ground up with rocks before raising it to their mouths. Glass, a material both hard and fragile, transparent, just like the boys and girls from the home. From my home, Buda thought. Ground-up bodies, leftovers.
Sorrow pierced Buda's throat and they shivered again from pure fear. But, as it was not in Buda's nature to hide their emotions, they gave seven jumps and blurted out seven curse words, though it came off as more funny than offensive.
After this explosion of rage and vitality, they told themself: 'Not disposable bodies, recyclable ones.' Because they had to remain optimistic, they had to: it was more a responsibility than a simple aspiration. With the same purpose in mind, Buda opened YouTube and pressed play on the first video. It was a performance by a gringo singer. His face was made-up as if he'd been beaten, but he was dancing on a triangular dais on the enormous balcony of a Manhattan skyscraper. A helicopter was circling him, and its vigilant sound, combined with the effect of the lights and the circular drone shots, made Buda dizzy. The man sang about being shown how to love. And when dozens of fireworks started to rise up from the water and explode magnificently in the night sky, Buda Flaite felt like they were about to have a stroke. The hairs on their arms stood up, and they smiled without realizing it.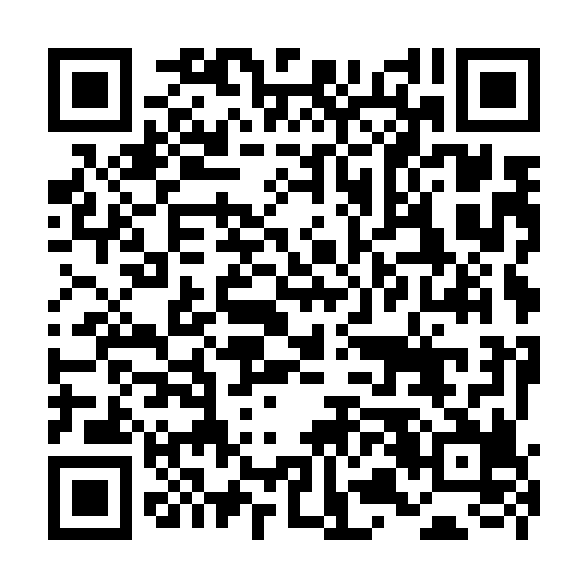 The singer said he was running out of time, and the line pulled Buda from their trance to remember what was truly important: they still had to reducir (fence) the iPhone they were holding.
There was just one more matter to attend to first. Because one thing Buda liked about stealing cell phones – aside from the eco-conscious and redistributive nature of the job – was that they could spend a little time digging through and getting inside the lives of their previous owners. In the photos folder Buda found hundreds of selfies and images of paintings, and, since the same young woman from the carnet sometimes appeared with paintbrush in hand, they deduced the artworks were hers: an artist.
The paintings were compositions of cupcakes, flowers and bottles – pink predominated – although on occasion there were also jars of mayonnaise or Nutella, a can of Coca-Cola, or razors that threatened tenderly. Buda liked them. There were more selfies, and screenshots of Japanese cartoons. Selfies and photos of a little blond boy. The boy drawing, reading, and with a cat. The woman and boy hugging. Maybe it's her son, thought Buda, having already formed an idea of who this Capricorn was. And then, they moved on to the really interesting part: the voice memos.
It was incredible and marvelous how much people recorded themselves on their phones: thoughts, dreams, ideas for a business or a movie, in voices that were excited, sleepless, nostalgic, lonely.
In the first memo, the voices of mother and son. They were talking about a domestic problem. No, about a difficulty at school. 'The English teacher hates me, she really gets mad at me,' said the boy.
'Hate, Pablo? That's a very serious accusation,' the woman replied.
Buda Flaite brought the phone to their ear to listen more closely, as if to a secret.
'Yeah, she's always yelling at me and I don't do anything bad. The other day she told Ignacio he shouldn't play with me,' argued Pablo in an overwrought voice.
'But Pablo . . .'
The boy started to cry, and his nasally little voice went on explaining all the ways the English teacher had it out for him.
'But Pablo,' repeated the mother, and from her tone it was clear she was trying to be firm instead of indulgent, and also that she was stifling her laughter and the tenderness her son's woe provoked in her (that must be why she was secretly recording him in the very first place). 'Try to make a little more of an effort. I talked to your teacher and she wants to help you, we all want to help you. But I can't be going to your school every other day.'
The voice memo ended with a promise: the boy was going to behave better, and the mother would have a talk with the teacher to ask for more understanding and patience.
'I know it's because you already speak English and you get bored,' she reassured him. 'I love you so much.'
Buda Flaite put the phone away and sat for a moment listening to the sound of the skateboards sliding over the cement. No, they didn't sound like waves.
'I love you so much,' they repeated to themself, very softly.
Then they stood up.
The traffic is starting to grow dense and the garbage along the Mapocho River is looking uglier – more dangerous, maybe – but there are still some hours of daylight left. Buda Flaite turns around and starts walking, determined and capable: first, sell the iPhone, then look for a place to spend the night.
We'll be right behind them.
Image © Rocío Aguirre