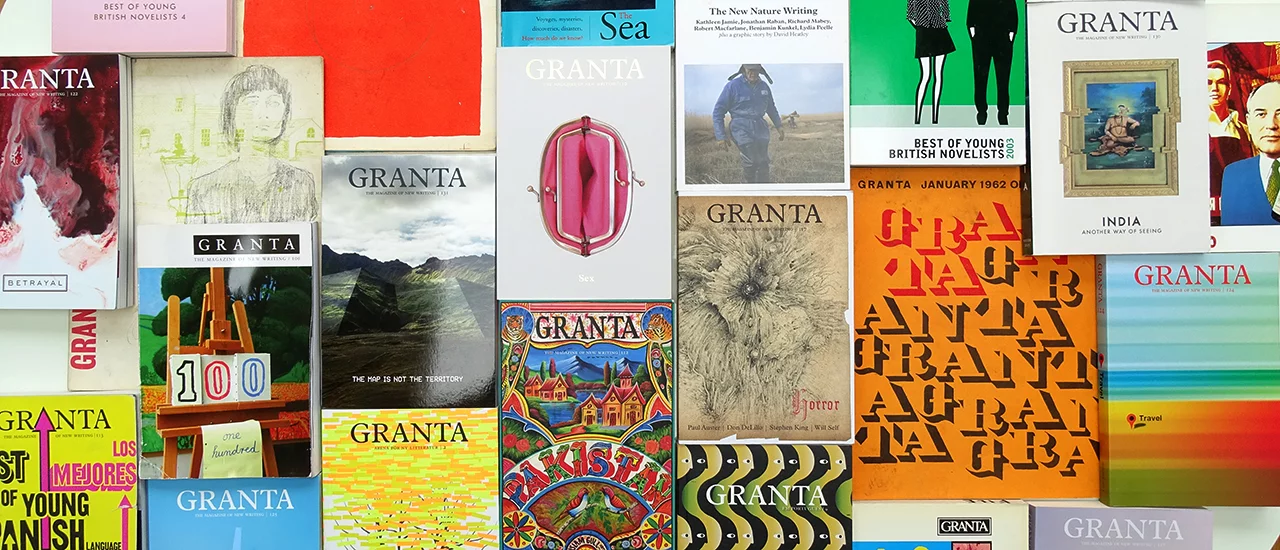 From Nobel laureates to debut novelists, international translations to investigative journalism, each themed issue of
Granta turns the attention of the world's best writers on to one aspect of the way we live now.
Granta does not have a political or literary manifesto, but it does have a belief in the power and urgency of the story and its supreme ability to describe, illuminate and make real.
Granta magazine was founded in 1889 by students at Cambridge University as The Granta, a periodical of student politics, badinage and literary enterprise, named after the river that runs through the town. In this original incarnation it published the work of writers like A.A. Milne, Michael Frayn, Stevie Smith, Ted Hughes and Sylvia Plath.
In 1979, Bill Buford transformed Granta from a student publication to the literary quarterly it remains today.
Granta Books came ten years later, quickly becoming one of the most independent-minded and prestigious literary publishers in the UK.
Granta's Best of Young issues, released decade by decade, introduce the most important voices of each generation – in Britain, America, Brazil and Spain – and have been defining the contours of the literary landscape since 1983. As the
Observer writes: 'In its blend of memoirs and photojournalism, and in its championing of contemporary realist fiction, Granta has its face pressed firmly against the window, determined to witness the world.'
Events
Europe
More events to be announced shortly.
United States
More events to be announced shortly.
SUBMISSIONS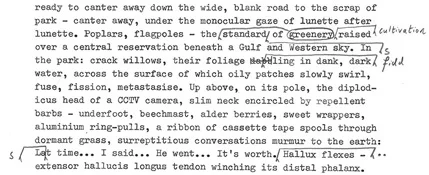 To submit poetry or art, visit our
online submission system. We will open again for fiction and non-fiction submissions next year.
---
Prizes
Magazine
Angélica Freitas' Rilke Shake is the winner of the 2016 Best Translated Book Award for Poetry. Read her poem 'Artichoke'
here. Amitava Kumar's '
Pyre', from Granta 130: India, is selected for 2016 Best American Essays, curated by Jonathan Franzen. Barry Lopez's '
The Invitation', from Granta 134: What Have We Done?, has been selected for the Pushcart Prize 2017. Kalpana Narayanan's '
Dr J', from the online edition of Granta 130: India, has been selected for Pushcart Prize 2017. Solmaz Sharif's '
Force Visibility' has been shortlisted for the Forward Poetry Prize.
Books
Han Kang's The Vegetarian
has been shortlisted for the Man Booker International prize. Read the story that inspired the book
here. Jenny Erpenbeck's
The End of Days has been shortlisted for the Dublin Literary Award. Jenny Offill's
Dept. of Speculation
has also been shortlisted for the Dublin Literary Award. Austin Duffy's This Living and Immortal Thing is shortlisted for the
Kerry Group Irish Award. Wendell Steavenson's
Circling the Square is shortlisted for the
Orwell Prize. Read her essay on the refugee crisis:
'Possible'.
International Editions
Granta has editions in twelve languages across three continents. For copies of international editions, you can visit the following links:
Masthead
Publisher and Editor
Sigrid Rausing
Deputy Editor
Rosalind Porter
Online Editor
Luke Neima
Poetry Editor
Rachael Allen
Assistant Editor
Francisco Vilhena
Designer
Daniela Silva
Editorial Assistants
Eleanor Chandler, Josie Mitchell
Marketing and Subscriptions
David Robinson
Publicity
Pru Rowlandson
Advertising
Kate Rochester
Finance
Morgan Graver
Sales
Iain Chapple, Katie Hayward
IT Manager
Mark Williams
Website Design
Production Associate
Sarah Wasley
Proofs
David Atkinson, Amber Dowell, Katherine Fry, Jessica Kelly, Vimbai Shire
Contributing Editors
Daniel Alarcón, Anne Carson, Mohsin Hamid, Isabel Hilton, Michael Hofmann, A.M. Homes, Janet Malcolm, Adam Nicolson, Edmund White
Readers
Lauren Atherton, Lucy Binnersley, Dan Bradley, Maya Caspari, Ellen Davies, Erica Eisen, Paula Flanagan, Sally Foreman, Nina Franklin, James Gilbert, Macarena Herrera, Richard Irvine, Jennifer Isherwood, Zoe Kingsley, Siobhan McBride, Alvin Pang, Daisy Parente, Hannah Philips, M.E. Rolle, Imogen West-Knights