When I was a film school student in Beijing in the early 1990s, I randomly picked up a French novel in a bookshop – the Chinese translation of L'Écume des Jours (Foam of the Daze) by Boris Vian. At that time I was twenty. I had never been out of China, nor had I ever met a Westerner. In those spring nights, I sat by barbecue stalls in the streets of Beijing, reading this novel under dim streetlights while eating lamb skewers.
What I felt then was that the author had the most melancholic attitude towards youth. The novel begins with four lovers depicting their joyful life together, but bit by bit their halcyon days erode, their dreams remain unfulfilled, their projects pointless, and they are eventually crushed by society. The novel is set in post-war Paris, the writing surreal in parts. I was fond of the image of a water lily growing in the character Chloe's chest – and intrigued by a pigeon-headed man and a philosopher named Jean-Sol Partre, who arrives at his lectures on the back of an elephant.
After finishing the novel I thought I must go to Paris, I wanted to meet those romantically-suicidal young bohemians in Europe one day. I left China ten years after I read Vian's novel, trying to escape all its problems – restrictions, censorship, pollution, tedious government work unit jobs, and a pure money-making society. I wanted to live the youth I had never experienced: a youth with imagination, a daze of freedom, a youth untouched by practical materialistic pressure. Coming to Europe was a new chapter of my life.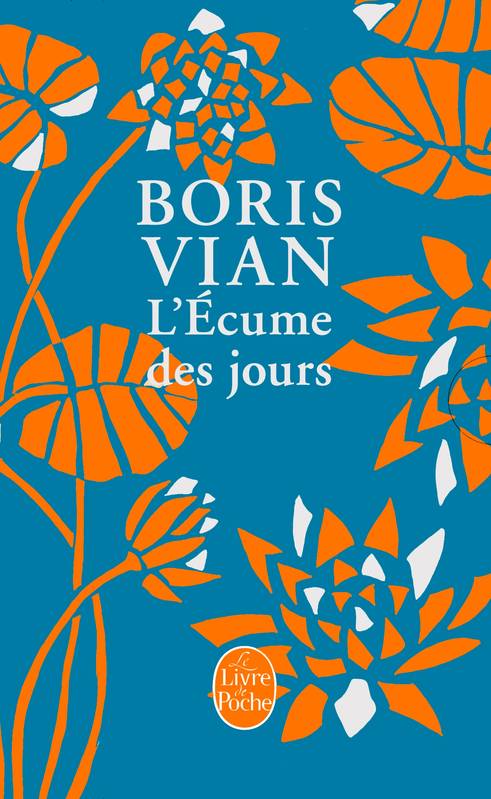 Then one day in London, I rediscovered
Foam of the Daze
– fifteen years after first reading it in Chinese – that is, after my own foam of days, of traveling through Europe, drinking thousands of cups of coffee, tasting hundreds of glasses of French wine, and seeing my own youth fade away, erased by working too much and thinking too hard. In my London flat, I reread the novel. It left me feeling like a knife had pierced my chest. Tears flowed as I read the ending slowly so as to savour every drop of sentiment – the little mouse stretching his neck and putting his head into the cat's wide-opened mouth in order to die with the briefest pain. So bleak. This time I loved the novel even more. I thought now I could understand what youth was, and I was no longer young. The energy of my youth had been consumed by passion and angst. I had reached my fortieth year. White hairs were beginning to sprout from my head. And what about Boris Vian, the prince of Saint-Germain-des-Prés? The great novelist, jazz singer and exuberant polymath had died just before he reached forty. He never had to see his hair turn white.
Xiaolu Guo is the author of Once Upon a Time in the East, a memoir.
Photograph by Travel Blogger Tribe