This in Land
That way a butterfly lifts an edge of world
is this horse chestnut tree going nowhere.
That way thunder feels bright and dark
is this moss, lit from under earth up.
That way the tip of a rosebud buries the future
is this stone smell unpronounced before rain.
That way a star's ground is mineral
is this steeple pointing down in the pond.
That way this ends, or doesn't with the word
is that way I am earthed by a hand.
Inkling and Font
My baby's fingertips were dusted
that morning in Yorkshire fog
and his ears in poetry too
no font's liquid
but cloud's and earth's, suspended.
And composed, lifted quiet.
Ings
I've come back to a place called Ings.
Not that I ever stopped or noticed the signs to slow.
On autopilot, I breezed through a fast, straight road where
the Lake District becomes Yorkshire, and was twice caught
by speed cameras – in the mirror, the flash disappearing
behind me, unbelievably, in both directions, on different days.
I couldn't have been more exactingly clocked, there, in Ings
while less meaningfully there. And still there, points on my
licence and that afternoon in a hotel at a speed awareness
course in Kendal. That bright patterned carpet. I'll visit Ings
one day on purpose, I kept silently saying.
Ings. The name came to mean: Now. Slow. Down. And little
else. A splash of houses cut by a dual carriageway, a petrol
station, a lane with an easily missable church. Years after,
I'm walking
on the a591, south of Windermere station. Cars thunder
beside me. Tall noises. It's raining.
An incomplete word, ings.
Acres of wet. Marshy ground. Like grief, I think as I step,
past the phone box, through the gate and into the graveyard
at St Anne's Church. Ings
I am in you, I write in the imaginary visitors' book of the air.
Behind me the tall speed cameras on the central reservation,
their flashes of lightning.
Snowdrops like streetlamps, heads very down. Small ghosts
of mourners round the stones. This stone is an open book.
On the recto page, memory of. But I see the verso page first,
and stare at in loving
as though the words stood alone, in a separate world from
the other side. Walking past snowdrops, I can't unsee this
sentence on these wet little books. in loving.
in loving.
In the blowy wet distance a yew, shivering.
Mercifully, the door wasn't locked. It opens into the dark.
In the belfry I can make out a rope, a ladder. Through the
next door, in the quieter light, walls are freshly coated, and
window colours bright, though some of the words on the
stained glass feel stern. Be not faithless but believing.
From the outside, a leaded stained-glass window looked dull
as a marsh fritillary's wing.
On a new chair, inside, I'm drying out, eating bread and
cheese. Dead time, they call it, where nothing can be done.
Nothing or numbness or silence presses down on my
shoulders. I stay with it, or it stays me. Quixotic as the
small church, time, with its oddly mixed plans, was passing.
I'm reminded of a slim book, A Month in the Country. It's
the film's vision, though, I see, a 1980s filtering
of a summer in 1920. Perhaps because it's raining
when the steam train pulls in. A shellshocked character in
Yorkshire loses his stammer as he hears hymns from the
graveyard – God, what God? There is no God! – before he
swallows it back down. I must continue, I'm digressing.
There is something
locked-in about grief, but there is something
horribly unlocked about grieving.
Before I leave the empty church, I pull the rope slightly and
feel a rung of the ladder. I'm climbing
now. Opening
now the trapdoor above the dark entrance. On the first
scaffold the bell tower is brighter, another dimension.
Tins of Farrow & Ball paint on the decking.
Another level now. And another. Dry weather blows into
the tower. Ings
 I am really in you, I say, inwardly. Reaching
out from a high rung – I touch the huge cold bell. It doesn't
budge. Arm out, it feels like I am touching
Time. Pushing against a broad, cast stillness. In the realm
above, the dusty sound of cooing
fluttering.
My weight between the holding ground of a rung, and the
higher unringing
bell, I was tiptoeing
shaking.
Beside the church grounds, I put my hand on a wall by a
stream that drowns out the dual carriageway. It's only light
now that rains, upwards. Light, shaky as I am, a breeze of
light. Little steepling
points of memory I could tune out of and into. Swaying
gleams like the tips of buds on an early willow, but the tree
long gone, detached from its day, only the glints left, light thickening
into what? A face? And there, howling
grief, or feeling
fought back, feeling
too big for the moment to hold, then the same person
walking
in, smiling
in a changed weather. Faces, at weddings
funerals. Flashpoints in a life. Budding
leaving.
Willow leaves of light on the water that flee or return. A kind
of us in the air, dilating
disappearing.
A thousand summers in winter. No. Words will not do.
The gleams are over before the word is through. Either way,
I tuned out of these gleams, or them out of me, and I left.
Left through the graveyard, past the stones with carved
words that still stopped in loving
in loving
and leaving
where I arrived, past the gate, and the call-box, and the snow-
drops – tiny tongueless bells – the quietness is still ringing
despite the cars on the loud road. Hours later, hours north
of Ings –
between Grasmere and Easedale – nearer the far tipping-
point of spring
a kestrel is overhead. In the wind it circles, carrying its own
turbulence. For a wide-winged moment, the bird is still, as if
nested in the eaves of the wind or pushing
against the edge of an unseeable force that stops things
short or holds things
in. Life, within life, continuing
---
Image © Dmitry Kolesnikov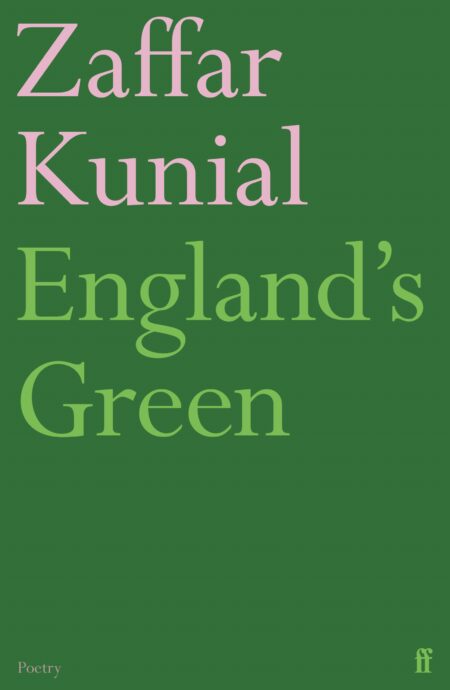 This is an excerpt from England's Green by Zaffar Kunial, published by Faber.