<3
jagged are names and not our creatures
– veronica forrest-thomson
i wish i had a better name to be called by like you might call a dog at a lake and she would surely turn
& i could eat your name for days: i would gladly bow my head o as the ploughman to the plough
& become the machine that made me that gave me my name my job (& what would i be called then)
for now i sit & wait in boots i made myself & laced in faith on better days than this with better names
& all & thinking on the names that trump other names & who wears them; how for example when you
search
for yourself you don't always find what you're looking for or say your name & feel like a stranger
at the bank with your wad of cash for rent or at the park you stop when called to find a pup called sophie
chasing down a human you don't know. do you have a problem in your life? no.
buddha says: look on the internet & you will surely find one i mean a problem.
i had 107 problems & i named them all to keep them safe (each of them is called '<3')
& then i kissed them on the back and sides, i brushed their hair & called them my baby diamonds.
buddha says: name your price. so i named my price sophie & she is high & heavy, she is surely gold, but
now
i want to call my price better i want to make my price a price a dog would pay. besides
you can call my price by any name and she will come just the same.
like dogs we neglect our work & lie on soft carpet and laugh and rofl about
to the tune of the internet & shed our love
all upon & around our bumbling manchild that we made & named.
you can say eat the cake & you can even eat it
but you can't say anna mae & no you can't turn her. how stupid & crazy to always have to say everything
so much, to have to tell people not to hit it up or be a fucking joker, to have to always be the one
to say no & then the long walk back to womanhood so obvious and boring to you
so you make up names & say you are anything
or write some awkward long-limbed poem just to remember that
you have a clit. if you turn the head of my dog she will surely come but
my cat does not come when i call he doesn't come anywhere at all
but stays home all day shagging blankets or crying on the roof & waiting
for my face at the window. buddha says: do you get naked in the distant thunder. no sir.
i keep my clothes on so my pets will know me so my poems will know me.
fucking up on the rocks
ducking my head under each wave on fire
island i try to think of other times ive felt this done
w/life & survived
frank o'hara died here everybody knows
alcoholics die everywhere all the time everybody knows
he was purple wherever his skin showed
i never thought of myself as a useless drunk
i never felt
so unspecial through the white hospital gown
in the daytime it feels
like it would be easy to die
to dip my head under
just a second too long
but in the dark death is real
like an animal up close
he was a quarter larger than usual
on the edge of sleep you could fall
straight into & thru it                   & nobody wld know yr name there
naked in the atlantic at midnight cutting a path where the moon hits
the water i could swim a straight line out into forever & nobody
would stop me. would know my name. every few inches
there was some sewing composed
of dark blue thread   i want to shut my eyes        i want to shut a million things
strawberry moon     orange to silver                      my simple tits
bobbing on the water                some stitching was straight and three or four
inches long      others were longer and semicircular              urge to die breathing out & folding in
on itself until it feels like nothing   we get out     shiver lose the keys to the house
find them & laugh on the porch     the lids of both eyes were bluish black         jameson
drinking an inch of mezcal & me sucking on my seltzer like it's a beer
alive         smiling      only half-quitting    only half-gone           a normal heart
flashing in & out on the shore it was hard to see his beautiful
blue eyes which receded a little into his head           the wifi is out
my 4g is fake           replacing each image in my recent life with a square and a ?
(i know rite)   he breathed with quick gasps. his whole body quivered.
i have taken a solemn vow to stop looking
at your face on the internet                 to stop imagining your unkind thoughts
of me my life as a little nobody
there was a tube in one of his nostrils down to his stomach
i go to sleep in a wood-panelled room the same length & width
as my bed     & count the waves as they break
over my head                    i sleep like im already dead
face to the wall
greedy for the nothing         won't fall
in the crib he looked like a shaped wound
i wake up constipated
in the morning sun  drink coffee & smoke
on the beach feeling full of shit     & good to no-one
his leg bone was broken and splintered and pierced the skin
every rib was cracked.
a third of his liver was wiped out by the impact
i could make a home here prone forever
belly to the sand
let my messages go unread
let my phone battery run flat
let the sun burn my back
let all the ships fuck up on the rocks
indistinguishable      baby small      little pieces
floating         like the world floats    gay unbroken
bloated & golden
a monument to my favourite alcoholic
the greatest homosexual    who ever lived & died
sunshine belt machine
happy valentines i am not
at my jazziest     matching sweat
shirt    hair in a cheerful pony so dirty
it would stay up by itself                'i hope
you're as good at sucking dick
as you are at being lonely'      unknown
quantity of poems inside me     unknown
quantity of living moments    moon's outside
almost full     blood on my pillow
never these days
i take care of myself okay
like a baby something
like a mama something
& my eyes
dressed like candy
big as the moon
& it's fine to be full
of pretty much anything
just for a while i love life i love being
alive one day after another
forever. what's next.
Photograph © Lars Plougmann
---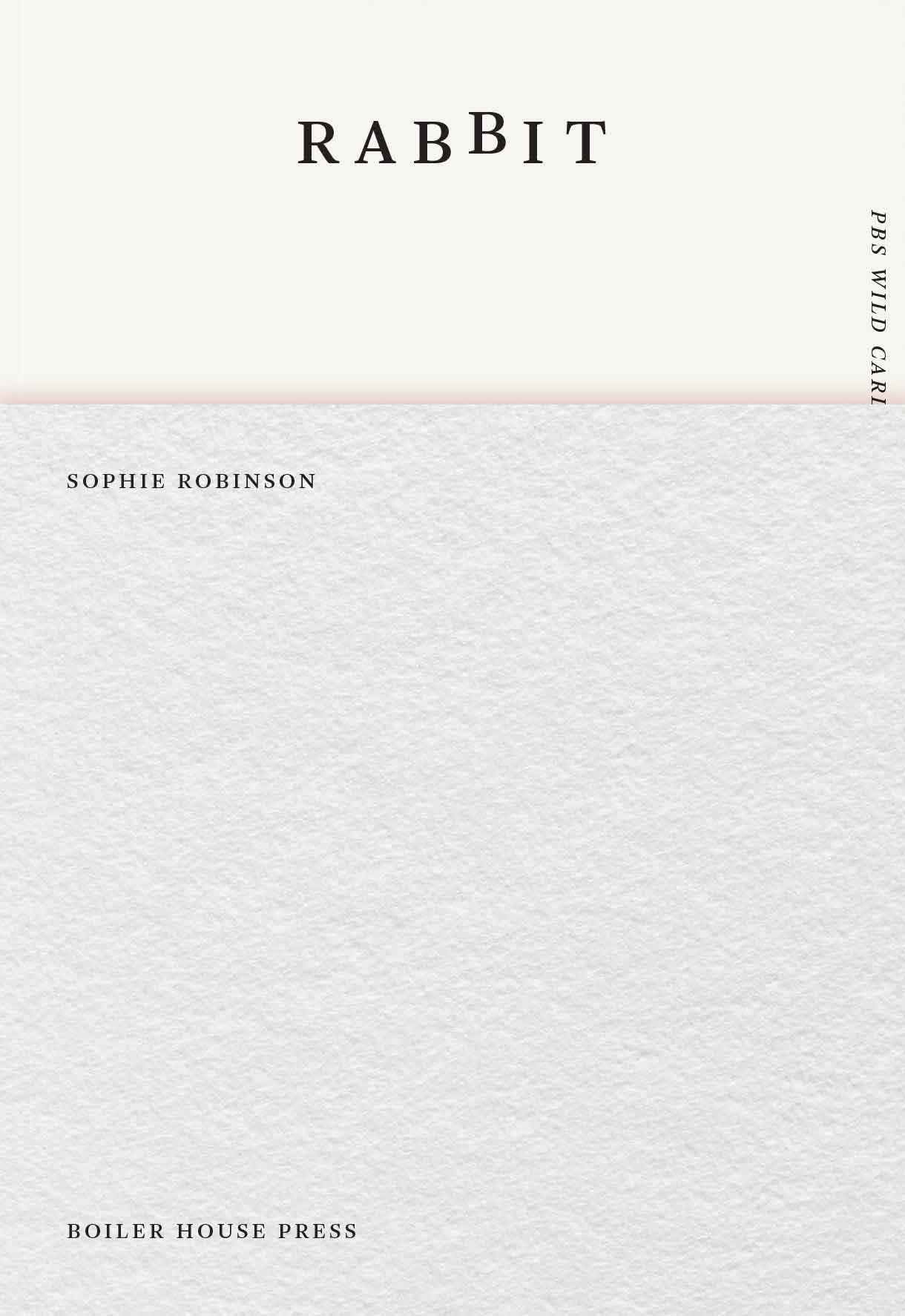 These poems appear in Robinson's third collection, Rabbit, forthcoming from Boiler House Press. Order your copy here.