Naomi Alderman, one of Granta's Best of Young British Novelists, shares five songs that she listens to while writing.

'Brandenburg Concerto Number 4' by Bach
Did any piece of music ever so perfectly express optimism and hope? And God knows, when ploughing through the draft of a chapter that's not working, one needs optimism and hope.

'First Class' from the soundtrack to X-Men First Class
A piece to power through on, when something just needs to be done. I've been known, readers, to listen to the same piece twenty times on repeat when working on a scene. I don't even hear it after a while, it's just the underlying thrum of the work.

'Chaiyya Chaiyya' by Sukhwinder Singh
I cannot write to songs with words. Actually, I often can't write to music at all, because it interferes with hearing the rhythm of the sentences. But songs in languages I don't understand don't count as 'words'. And this is joyful. It's really a song for dancing about to when I've been sitting in one position for an hour and desperately need to move.

'Tzur Menati' by Ofra Haza
Her voice feels like it's come from the beginning of time, talking directly to us. An incredible talent, sorely missed. Listened to this quite a bit while writing The Liars' Gospel, especially the start.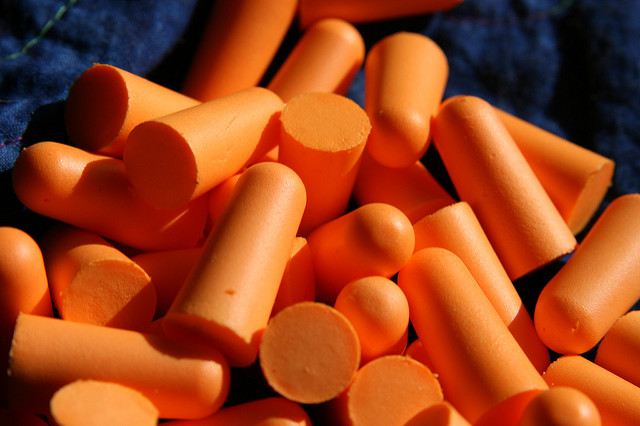 Earplugs
Because I cannot work in cafes where someone is playing 'Someone Like You' very low so all you can hear are the long high notes without earplugs. It has to be my own music, not someone else's choice.
Photograph by Writers Centre Norwich