Brexit, Sex-it, Trump-it, Dumb-it, Leak-it, Hack-it, Bomb-it: 2016 is almost over but the impact of this year's political events will reverberate around the globe for decades. But did any of these events really happen? If we are to believe the things reported by the press, we are not necessarily to believe any of them did, or at least, not in the way the press said they did. For it appears, the press tells us, and therefore again, it might not be the case, that we have entered an age of Post-Truth. The best books I read this year – bonkers, genius, stimulating and written long before 2016 – each in their own way acts as a firm reminder of how post-truth is best served in the realm of fiction.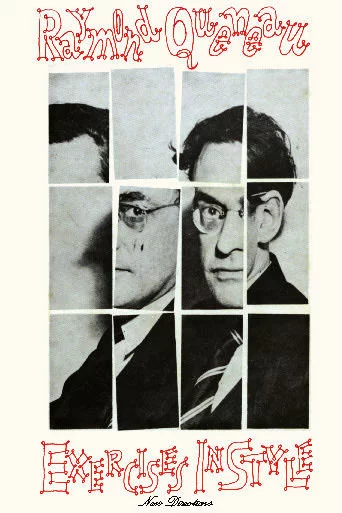 Exercises in Style
by Oulipo co-founder Raymond Queneau was first published in the UK in 1958 by Gaberbocchus, the independent press set up by artist duo Stefan and Franciszka Themerson. The bare bones of the narrative are simple: the narrator sees the same person twice in one day. The first time is on a bus at noon, when 'the chap in question' accuses someone of jostling him every time anyone squeezes past. Two hours later the narrator comes across him again, this time with a friend in front of the Gare Saint-Lazare and overhears 'the chap in question' discussing an extra button on his overcoat with a friend.
Exercises in Style
retells this rather unremarkable anecdote ninety-nine times, employing ninety-nine different styles. Each style is established by the title: 'Comedy', 'Official Letter', 'Blurb', 'Free Verse', 'Medical', 'Abusive', 'Zoological'. In 'Gastronomical' for instance the chap in question resurfaces as, 'this half-baked individual.' In 'Aphaeresis' the button on his coat is a 'ton oat'. These ninety-nine short pieces form a virtuoso set of themes and variations on literary forms, and demonstrate an imaginary inventiveness that reworks one simple anecdote into a cacophony of truth: post-truth.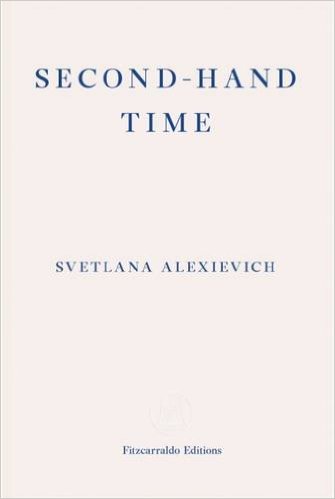 Second-Hand Time
(Fitzcarraldo Editions, 2013) by Svetlana Alexievich brings together the voices of dozens of witnesses to the collapse of the USSR and the Stalin-era legacy.
Second-Hand Time
is woven from hundreds of personal interviews and acts as a hybrid form of reportage and oral history. Nobel-prizewinning author Alexievich started out as a journalist who developed her own non-fiction genre. The people she interviews are the co-authors of her books, working men and women, the elderly and the young: Alexievich movingly captures voices habitually omitted from the annals of history, shifting the focus on what history actually is about – people leading their daily lives in the face of, at times, gruelling adversity. In one of the interviews Elena Yurievna S., third secretary of the district Party committee, remarks, 'Is it really already time to tell the story of socialism? To whom? Everyone around is still a witness . . . Perhaps fifty or a hundred years from now they'll be able to write objectively about the way of life we called socialism. Without all the tears and obscenities. They'll unearth it like ancient Troy.'
Alexievich's original method unearths these previously unchartered personal histories and maps them on a broad canvas. In her Nobel Lecture of 2015 she said of this method, 'I am often told, even now, that what I write isn't literature, it's a document. What is literature today? Who can answer that question? We live faster than ever before. Content ruptures form. Breaks and changes it . . . There are no borders between fact and fabrication, one flows into the other.'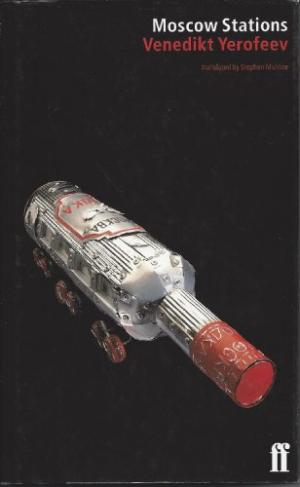 My third and final pick is a roller-coaster ride of a read. Although written in 1970, Venedikt Yerofeev's novel
Moscow Stations
(Faber & Faber, 1997) was not published in Russia until 1989, ironically in a journal titled
Sobriety and Culture
, and, equally eyebrow raising, as part of Gorbachev's anti-alcohol campaign. The story centres on a pseudo-autobiographical narrator, a vagrant, a misfit and a drunkard, travelling from central Moscow to Petushki, the high-rise suburb where his girlfriend and son live. The journey can't be much more than a couple of hours on the train, but as the train rattles from station to station, and more and more alcohol is consumed, the narrator's wild accounts, whacky theories, bizarre encounters with fellow travellers and hallucinatory rants take off in multiple real and imaginary directions.
Alcohol-sodden, at turns angry, maudlin, gentle, poignant, funny, sloshed out and hung-over, the narrator's intoxicated state (the biographical overlap between narrator and author are uncanny) doesn't get in the way of a true literary tour-de-force. It is strewn with quotations and allusions to history, literature, politics, philosophy and scripture. It even includes a 'scientific' analysis of the drunken hiccup. 'What's vodka got to do with it?' he snaps at one point, at everyone and no one in particular, particularly at the reader. Vodka has everything to do with it: the narrator is in such a tanked-up state that the reader can never be quite sure he is telling the truth. And the non-truth-truthful world this alcohol infested Christ-figure on the altar of truth inhabits is dark, hilarious and utterly heartbreaking. Reality dances just beyond his grasp. Will he reach his girlfriend and son in Petushki? The final lines of Moscow Stations are the most intellectually bewildering and moving I have read in years.
Photograph © Mypouss