Frequently Asked Questions
How soon can I expect to hear about my submission?
We aim to respond to all submissions within six months of receipt.
How can I check the status of my submission?
You can check the status of your submissions at any time by logging in and clicking on the status of your entry. If your status is 'Received', it has been received. If your status is 'In-Progress', your piece has been assigned to a member of our editorial staff.
I'm having trouble logging in to check the status of my piece.
Please contact Submittable directly if you have any trouble with the database.
I've revised my piece since I have submitted. Can you consider a newer version of a piece rather than the one I submitted?
If you would like us to consider a newer version of an already submitted piece, please log in, withdraw your piece and submit again as a new submission. Please do not contact us separately asking us to replace a submission. We will not receive this email.
I can't afford the submissions fee. Is there another way to submit?
During every opening period, we offer 200 free submissions to authors on low incomes. If you are a low-income writer and would like to apply for free entry, please click through to this page for low-income entry guidelines.
How much do you pay if my piece is accepted? 
We pay professional rates for the publication of all unsolicited submissions via Submittable.
I've sent you three poems. Some of them have been accepted elsewhere, or I want to withdraw some from consideration. How do I go about doing this?
If you want to withdraw any individual poems from consideration, please log in and add a note to your submission telling us which poems you wish to withdraw. We will see this when we read your submission and will only consider the remaining poem(s).
My piece has been accepted for a different publication. How do I notify you?
If your piece is accepted elsewhere, please log in and withdraw your submission from our database.
Can I submit my piece somewhere else even if it's still 'In-Progress' in your system?
Yes. If your piece gets accepted elsewhere, please withdraw your submission by logging in, clicking on your entry and following the instructions. Please do not write to Granta asking to withdraw the piece. We will not receive this email.
Can I submit something that's shorter or longer than the 3,000-6,000 word guideline?
Yes – pieces published in Granta are of variable length. But please refrain from submitting book manuscripts or novellas. It is unlikely that we will read more than 10,000 words of any submission.
Can I submit an interview or 'In Conversation' piece? 
We do not accept unsolicited submissions or pitches for interviews or conversations between writers.
Do I need to find out what the upcoming themes of the magazine will be so I may submit appropriate work?
We tend to shape our issues around the work we receive, rather than asking authors to write around our ideas, so there is no need to write towards a particular theme.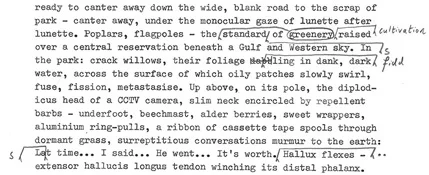 If you are ready to submit your work, please visit our online submission system.