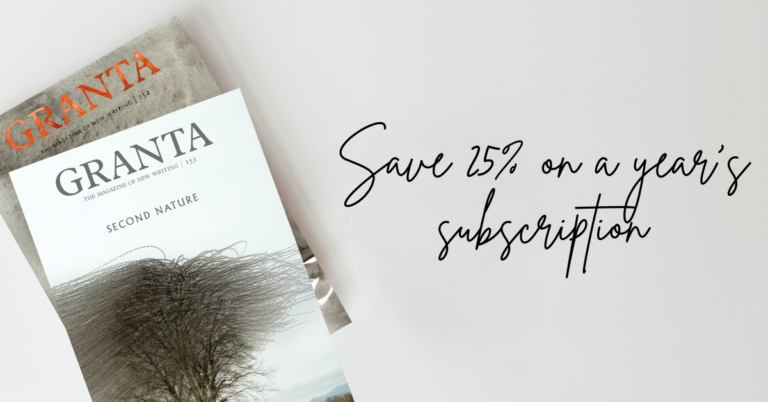 Subscribe and save 25% on a year's subscription
Read the likes of Diana Athill, Martin Amis, Eleanor Catton, Jeffrey Eugenides, Richard Ford, Seamus Heaney, Hilary Mantel, Ian McEwan, David Mitchell, and Zadie Smith. Revisit Granta's renowned Best of Young British Novelists lists along with our Best of Young American Novelists series, which feature some of the best writers of the last forty years.
Print subscriptions to Granta include a free digital subscription, which allows you to read our latest issues and explore our archive of past issues online and via the Granta app.