---
---
Events
UNITED KINGDOM

Join us for the launch of Granta 134: No Man's Land. Chaired by author and journalist Oliver Bullough, contributors Peter Pomerantsev and Philip Ó Ceallaigh will discuss the legacy of communism – from Donbas to old Bucharest. Tickets available here. 
The Frontline Club, 13 Norfolk Place, London W2 1QJ.
Wednesday 24 February, 7 p.m.
UNITED STATES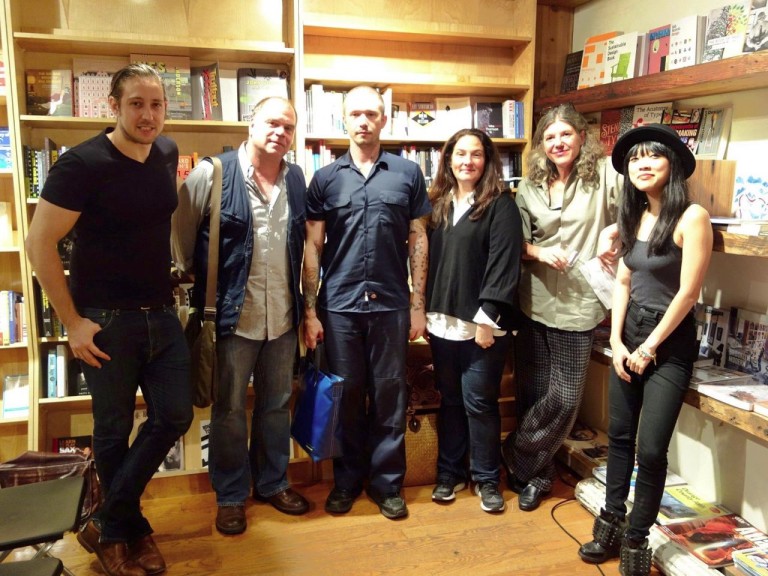 From left to right: Greg Jackson, Peter Gizzi, Jesse Ball, A.M. Homes, Sigrid Rausing (editor and publisher), and Tracy O'Neill discussed Granta 132: Possession at Bookcourt in Brooklyn, Friday 18 September at 7 p.m.
Check back here for future events in the US. 
---
ADVERTISE IN GRANTA
For any questions or bookings, or to request a media pack and a copy of the latest issue, please email Kate Rochester, or telephone the advertising department on +44 (0) 207 605 1365
SUBMISSIONS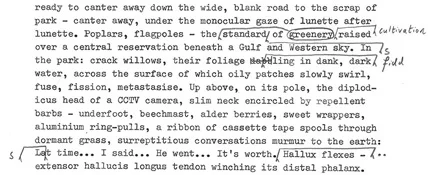 To submit fiction, memoir, reportage and art to the magazine, visit our online submission system. We will open again for poetry submissions early next year.
---
International Editions
Granta has editions in twelve languages across three continents. For copies of international editions, you can visit the following links:
---
Contact us
For subscription queries, call 0500 004 033 or email subs@granta.com
For subscriptions in North and South America, call 866-438-6150 toll-free in the US, 845-267-3031 outside the US or email granta@cambeywest.com
For frequently asked questions about the Granta app, please click here.
For editorial matters and permission enquiries: editorial@granta.com
For publicity and press enquiries: publicity@granta.com
For internships, please send your CV and a covering letter to internships@granta.com
For Granta Books, please visit Granta Books (www.grantabooks.com)
For everything else: info@granta.com
---
Masthead
Publisher and Editor
Sigrid Rausing
Deputy Editor
Rosalind Porter
Online Editor
Luke Neima
Poetry Editor
Rachael Allen
Designer
Daniela Silva
Editorial Assistants
Eleanor Chandler, Josie Mitchell, Francisco Vilhena
Marketing and Subscriptions
David Robinson
Publicity
Aidan O'Neill
Advertising
Kate Rochester
Finance
Morgan Graver
Sales
Iain Chapple, Katie Hayward
IT Manager
Mark Williams
Website Design
SALU.io
Production Associate
Sarah Wasley
Proofs
David Atkinson, Amber Dowell, Katherine Fry, Jessica Kelly, Vimbai Shire
Contributing Editors
Daniel Alarcón, Anne Carson, Mohsin Hamid, Isabel Hilton, Michael Hofmann,
A.M. Homes, Janet Malcolm, Adam Nicolson, Edmund White
Readers
Lucy Binnersley, Dan Bradley, Maya Caspari,
Lynn Crothers, Erica Eisen, Paula Flanagan, Sally Foreman, Nina Franklin, Richard Irvine,
Jennifer Isherwood, Siobhan McBride, Alvin Pang, Daisy Parente, Hannah Philips
---