Desire is often seen as a solid, certain thing. As if at sexual maturity we're handed an envelope with our wants neatly transcribed inside. Katherine Angel's Unmastered: A Book on Desire, Most Difficult to Tell shows that understanding desire is not as easy as that. Nor as dull.
Was Angel prescient, or are we just late to discover this? The book reads like it was born in 2018. Desire is distilled and intense in these short vignettes, where Angel explores the roots of her own desires; verbalising and acting on its vast, heady ambiguity. The book narrates intimate conversations with her partner, her thoughts on sex, urges, past experiences, recent explorations and the intimate spaces in between.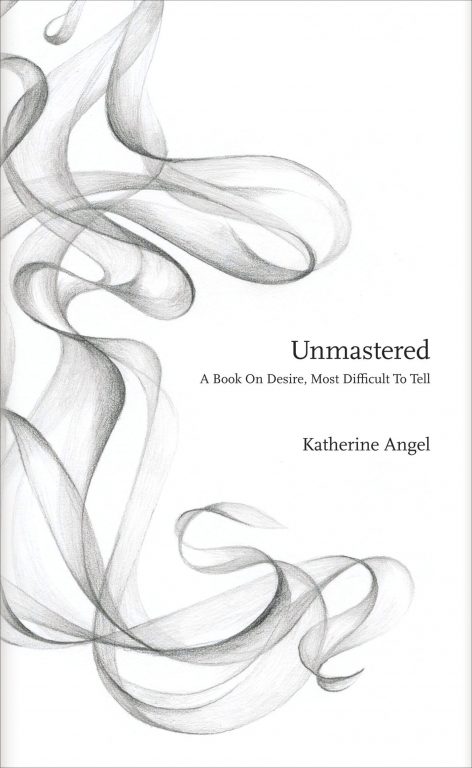 I loved what this book stirred in me when I first read it. I loved it for its joy, for its love, for its tenderness and ferocity. Angel describes something
most difficult to tell
with beauty – and, seemingly, ease.
'Sometimes it would be nice, I think – it would be a relief – to be so certain', Angel writes, 'To be so sure, to have such sharp edges. To know where one began and ended.'

'But I did, in fact, use to be sure, to be that certain. And it felt like this: like a hard stone in my body that caught and scraped, and made it difficult to move.'
Unmastered is a celebration of how broad and changing desire is. And of how the uncertainty of desire can be freeing. There's freedom in letting go of assumptions. Angel examines the 'porousness' of desire; how sometimes what's learned can be unwanted, picked up to please or forced upon you. Not all arousal is rousing. Angel describes how certain 'dead-eyed unisons' in porn can simultaneously irritate her and make her wet, 'if rather joylessly'. Being wet, erect, whatever, does not certify desire. Sometimes we disagree with our own bodies.
Angel is not the master of her desires, and that is the point of the book. She follows clues about desire from the ideas that appear unexpectedly in her head, or the sensations that rise spontaneously through her body. She allows everything she feels to remain unsure and uncemented. Even when she thinks – this is what I want! – she knows she may be wrong.
Desire is intoxicating, nuanced, vast, conflicting, reversing, accelerating – and ultimately unknowable. But in Unmastered, Angel shows – in controlled, poignant breaths – how to own desire, and how to find joy in its very confusion.