Little House in the Thistles
Here in the land of tumbleweeds so immense and fiercely mobile, once after a Santa Ana windstorm in Glen Avon, California, an 'unincorporated community' in a valley of granite boulders and turkey ranches, the skeletal balls of thorn engulfed the tiny house where my mother and I lived. Tumbleweeds of six and eight feet tall, packed in heaps that covered the windows. 'It was like a snowstorm,' my mother said. 'I couldn't even open the door.'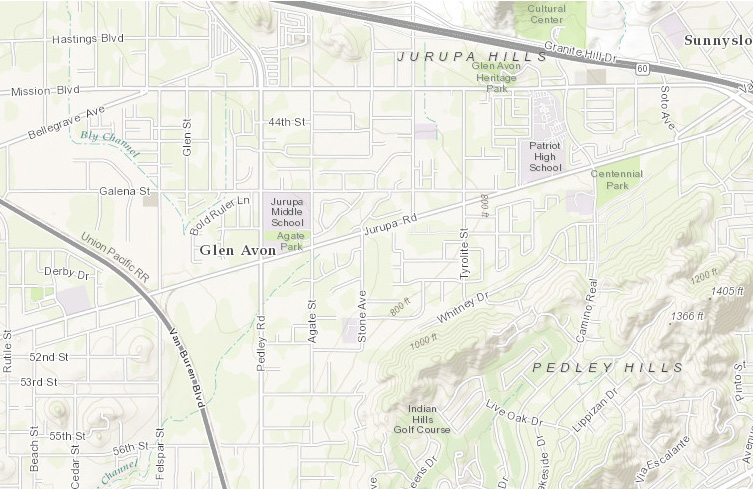 It was November. I was three. We were abandoned. My baby brother was newborn. My mother had grown up in the Swiss Alps. I had never touched snow, but I had seen it in books, and so I tried to reconcile what was on the pages – drifts of sparkling white crystals nearly hiding a wooden house – and the terribly beautiful golden twine of prickles, impenetrable around our stucco walls and chainlink fence.
I live here, still, where for winter décor we make tumbleweed snowmen, sometimes spray-painted white, with palm frond arms. I read that book even now, the cabin buried in snow – Little House in the Big Woods. I read it at the library, just as I did when I was a child, but I am 56 years old. My mother never wanted me to leave this place, but she gave me books, and all of America, if only in brief, hypnotic doses.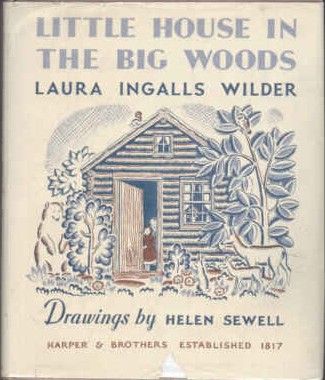 First Edition Cover
At the end of this January, having heard the nation reduced to primary colors and simplistic nicknames – Red and Blue, Flyover and Rust Belt and Coastal Elite, one Friday I printed out a blank map of the United States and on the top printed Urgent Please Read: a joke. The Leader of the Free World was proud of not reading, I heard, and libraries and art were a waste of funds. Any story can be contained in 140 characters. Not fictional characters, I thought.
Flannery O'Connor spoke to me, she who went back to her home, as I had. The best American fiction has always been regional. That kind of fiction had saved my life. I began to print titles, tiny letters, onto the states I had learned through reading: Betsy-Tacy, Little Women, Sounder, Island of Blue Dolphins, Sula, Ceremony, A Tree Grows in Brooklyn. The latter title truly altered me as a child, when Francie takes her library books and climbs onto the fire escape, a wrought-iron structure I had to imagine.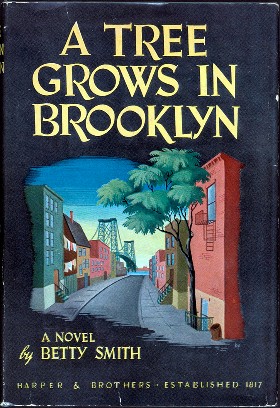 First Edition Cover
I've spent three months obsessively adding titles to the map, the hundreds of singular regional landscapes I entered through fiction, the novels I read at twelve, the novels I am discovering today. Titles remembered while I bought food and cooked for family, while I drove, washed dishes, walked the dog, while I slept, here less than a mile from where I was born.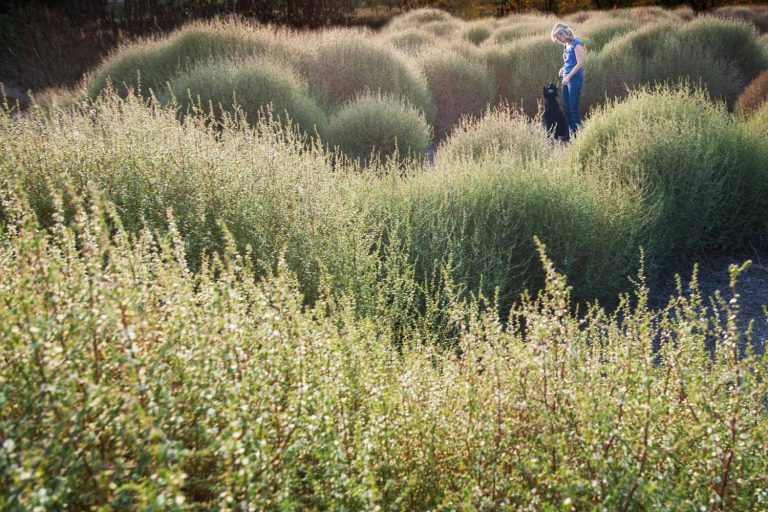 Susan Straight and Fantasia among the tumbleweeds in their native habitat.
I wrote on bookmarks in the library, pulled out expired auto registrations from the glove compartment to write titles, scribbled on the magazine subscription inserts in the medical clinic waiting room, wrote on my porch at twilight on tiny La Quinta notepads collected while I drove across the country last fall. It was that journey, as well, that flashed through my mind, while I filled in the states, sitting here at the maple table my mother bought in 1963, that same year I learned to read, the same exact swath of wood where I once carefully wrote my spelling words each week, while my siblings made fun of me.
Now I wrote until near dawn, wanting a map of the literary nation, a beautiful evocation of how we are truly a nation of village and city and prairie and brownstone, of Rockies and bayous and mesas. Novels give to every reader someone else's home. Can we not see this – we of wonder and grievance? We who read two elliptical sentences on a phone, and we who still haunt libraries; we who refuse immigrants and we who have become immigrants. Refugees like my mother-in-law, whose own mother fled murder and racial violence in Sunflower County, Mississippi, or sojourners like my mother, who made a choice that let me become a book nerd. The kind of book nerds who spends three months listing 737 books, delving geographically into the exact places where they are set. Sometimes it took me an hour to remember or find the small town or city neighborhood of one novel, or in a book or collection that travels to many places, to find one place representing the soul of the character's fictional home.
In the Country of Imagination
This is a map of what I read, what changed my life, from the time I was three until yesterday, when I added one more book. It contains only fiction: novels and novellas and story collections. For each author, I chose one book I believed represented a specific region. Some of these authors wrote one book, and some wrote hundreds; some wrote books set in many locations, and some writers among my favorites wrote collections with no particular geographic heart, or their best-known books were road trip novels or stories set in so many places that one could not be chosen as the soul. (That's the next map, perhaps – the Road Trip.)
This became a story map because of home. I have lived in the same house for 29 years now, near the Santa Ana River, in a neighborhood where we all know each other. I mentioned the tiny-printed titles to two close friends, who live only blocks away, and their faces went soft with immediate memory. 'Did you pick Stephen King for Maine?' Of course – Carrie. 'What was that great novel you gave me, set in Colorado?' Hell's Bottom. I mentioned the project to others, and their eyes went slanted and alight as well. They listed titles I might have forgotten. But every time, due to freakish obsession, I'd already included them.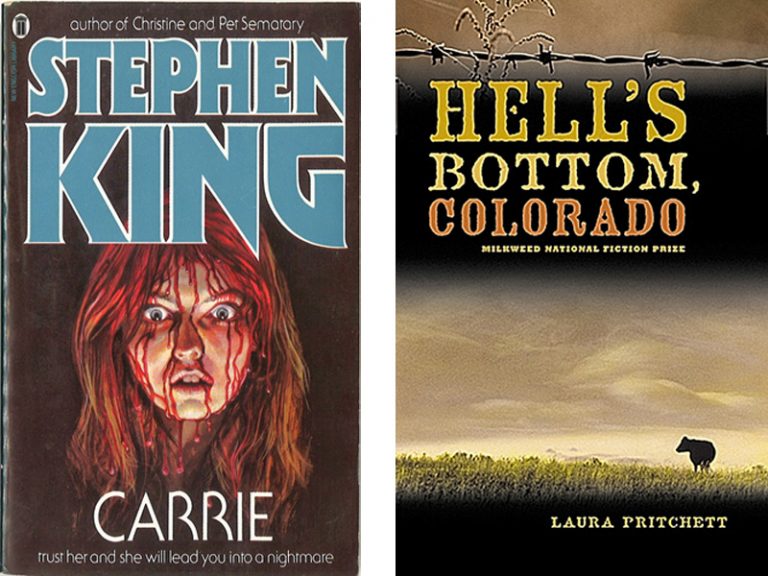 Though I read poetry and memoir passionately as well, those will be other maps. This geography will never be finished. The moment I thought I was done, new maps of other countries where I have read passionately and indiscriminately came to mind. This, too, was because of my mother, who lived in the harsh but lovely mountains of
Heidi
until her own mother died, and her life was changed forever.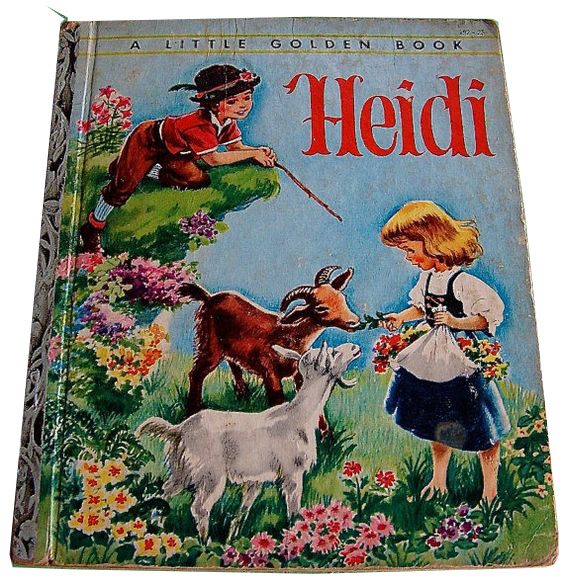 Central Library
After the tumbleweeds, my mother spent a quarter she didn't have on the printed word – for me. All my life, she's told two versions of how she taught me to read in a single weekend, when I was three. The first: my father had left, she was eight months pregnant with my brother, she had to go to work and she didn't want me to bother the babysitter by talking, so she taught me to read and sit quietly in the corner. Believable. The second; she didn't think American kindergarten would accept me unless I could already read. She, whose mother had died when she was ten, in those Swiss Alps, whose father developed a disdain for the tiny valley enclosed by mountains and brought his second wife and their four children on a boat to Canada, my mother who arrived at 14 with one trunk to the remote farm outside Oshawa, Ontario where they were meant to sharecrop, who ran away from her parents ('They were idiots!' she said to me last week with still-avid resentment, at 82) to work in a hotel restaurant and live in a boarding house, who came to Riverside, California eventually and became a bank teller, who met my father when he came in for a loan – she told me the truth last week. 'You taught yourself,' she said, bemused, over the rice I brought. 'We were so poor, but you just wanted books, books, and one day I went to Stater Bros (the local grocery), and I spent 25 cents to buy one of those little books. With gold at the edges.'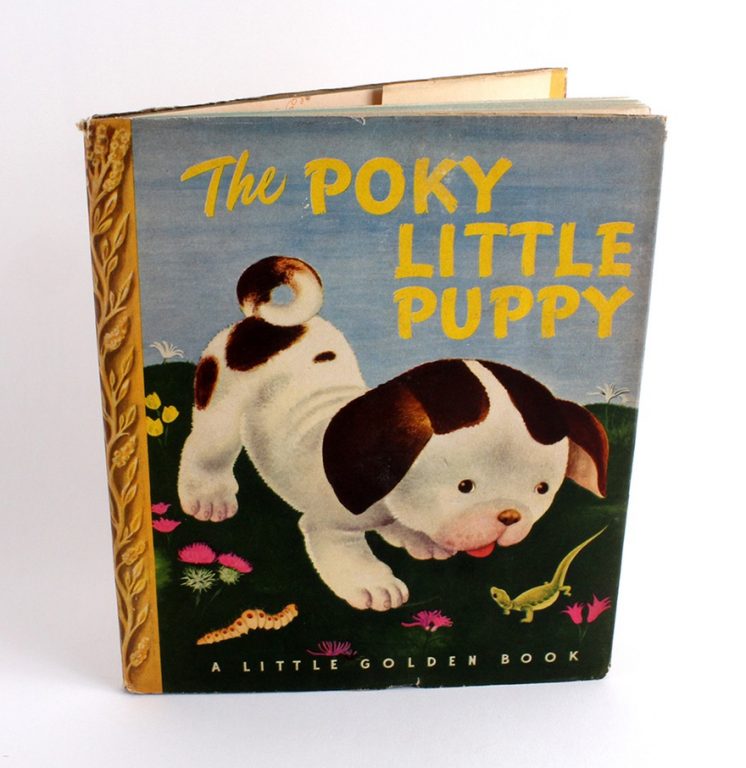 The best selling children's book of all time
The Little Golden Books have metallic-shaded bindings. She said she read the book to me twice, and then I read it to her. Thus began the trouble, as she recounted. She had my brother shortly afterward, and went back to work three days later. I wanted more books. My mother married again six weeks later, and had another son, and I was four. She took me to the Riverside Public Library, where I attempted to check out 22 books. She limited me to ten. That fall, I entered kindergarten, where Mrs. Dalton, the generous teacher, let me sit in the corner and read.
I read Laura Ingalls Wilder, walking the woods of Minnesota and the prairie of Kansas; the entire Maud Hart Lovelace Betsy-Tacy series set in Wisconsin, with snow and muffs into which girls put their hands before skating; Caddie Woodlawn and Rusty the Cocker Spaniel and Lassie, even Nancy Drew (what the heck was a sedan?) When I was five, my mother brought two foster siblings into our family. We were stairsteps, five children and me the oldest. At the library, I claimed that my brother, who was one, desired ten books, as did all my siblings. I stood at the counter with the five piles, chosen quickly and carefully from the shelves. My mother refused to check out fifty books a week. She gave me 23. My siblings were annoyed by the weekly checkout process.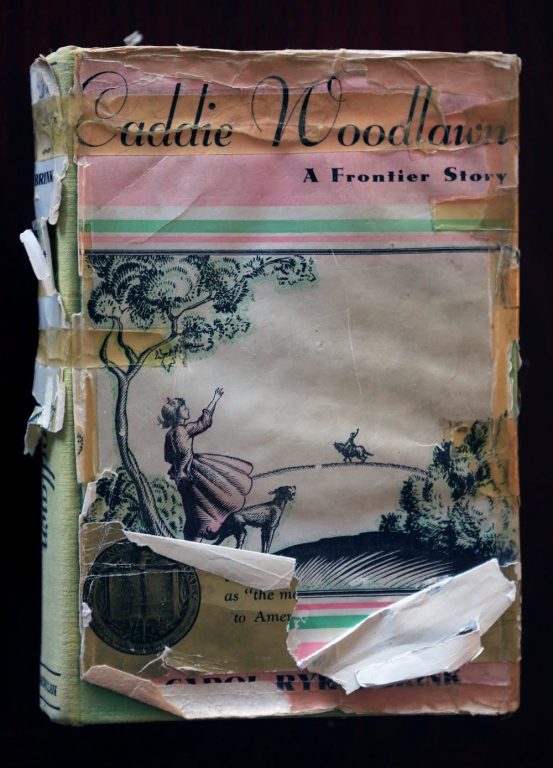 A well-loved first edition
At that time, books were an escape. Cloth diapers and pins, weeds and tomato worms, sliding glass doors with fingerprints like swarms of ghostly beetles I sprayed with Windex the blue of ocean. Prince Edward Island, I imagined. I had read Anne of Green Gables, as my stepfather was from Maritime Canada. I hid in closets, in hedges and trees, and under beds to read. At six, I was given Little Women, an illustrated 1961 edition, which I still have. Concord, I imagined.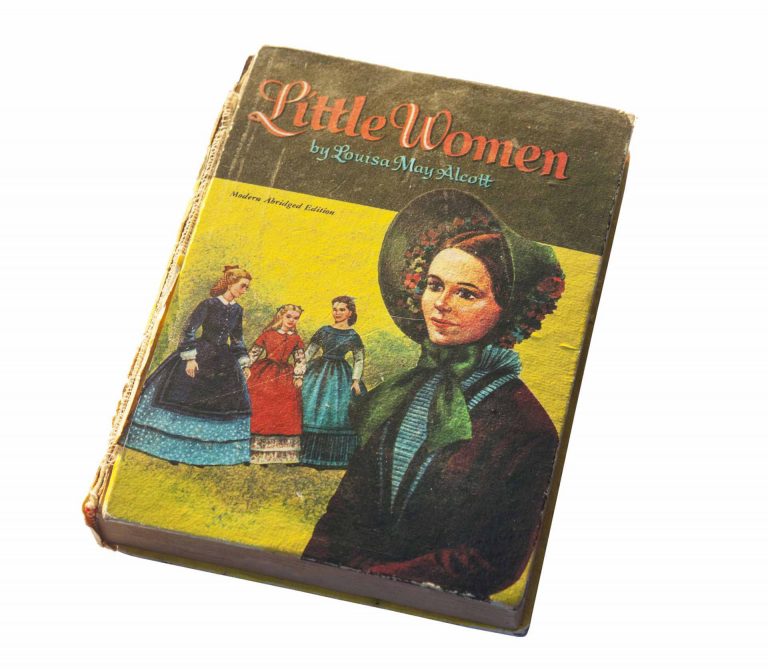 Susan Straight's original 1961 edition
My friends had model horse obsessions, but in our rough neighborhood, where one teen shot a peephole into his front door, and kids set the foothills on fire for enjoyment of the spectacle, I had no belief girls would ever have real horses, and no inclination to groom plastic hides with plastic curry combs. I had My Friend Flicka, The Black Stallion and Brighty of the Grand Canyon.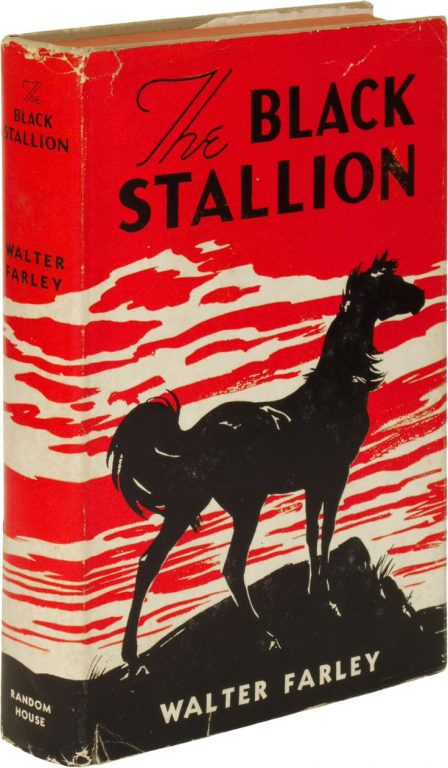 First edition cover
I had worked my way through the children's section of the library; kids did not wander the adult sections. At the grocery store, while my mother filled the cart and all of us scattered, I had two minutes to grab a paperback from the revolving rack and see what grown people read. In this way, The Happy Hooker scared the hell out of me.
Death and the Bookmobile
When I was nine, I found Betty Smith, and the bookmobile. In A Tree Grows in Brooklyn, Francie is also the dreamy impractical eldest daughter of an impoverished, stern immigrant mother. Francie hates cleaning, and her thrill is the library, where she checks out the same three books. Back at her apartment, she arranges peppermint wafers on a blue plate, and sits outside on the fire escape to immerse herself in another world.
I put one Oreo on a plate, climbed the fruitless mulberry tree in our backyard, lying on a branch above the exposed roots and dirt where my three brothers had set up elaborate military maneuvers with hundreds of olive-drab plastic soldiers, and while I was shot with mud clods, entered 1900s Williamsburg: pickles, carts and horses, men who wore celluloid collars, boys who died of tuberculosis.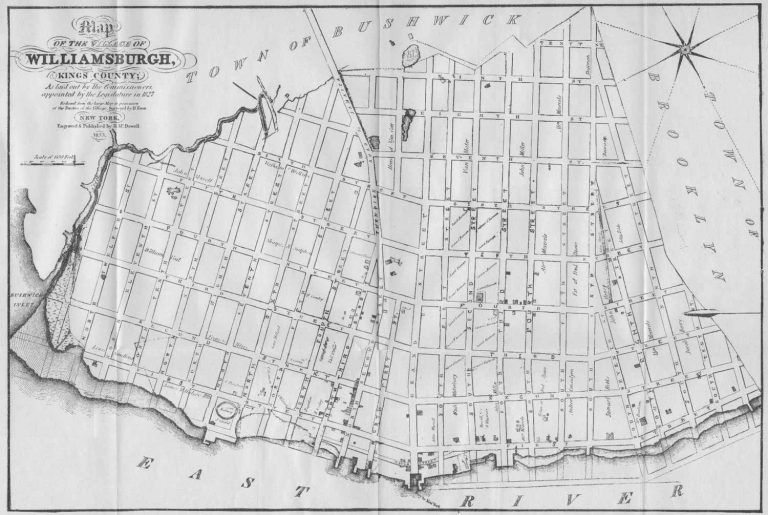 Williamsburg, New York circa 1900
I could never have a horse, or even a dog, like Rusty the Cocker Spaniel; I could never skate on a pond, or have a sedan or clothes like Nancy Drew; I could never spend the night in a museum like in From The Mixed Up Files of Mrs. Basil E. Frankweiler, or even visit a delicatessen like Harriet the Spy (what the heck did limburger cheese actually smell like? – we ate tacos and enchiladas) but I could be Francie, fishing in Canarsie with her father, frozen on a stairwell while her mother shot a pervert. Brooklyn, I whispered.
That we could control death and violence by writing about it was transforming. I had seen drug deals, wildfires, a man who held a woman so tightly by her hair that her temple puckered. Sometimes I was terrified. That summer of 1970, the Bookmobile arrived in far-flung neighborhoods like mine. No one wanted to accompany me, and I was thrilled. I walked alone through fields of wild oats, past the pepper trees under which older kids smoked marijuana and drank Coors and listened to Grand Funk Railroad on transistor radios, across the railroad tracks, down into a steep arroyo where a green trickle of water was my creek, and up into a grocery store parking lot where for two hours inside the air-conditioned hum of a converted bus, I read about death. I found S.E. Hinton's The Outsiders, with desperate, joking, hard-working boys as close to my own neighborhood as anything I'd ever seen, and then, shaken, walked back home as the branches of the pepper trees shivered with electric guitars and laughter. Tulsa, I whispered.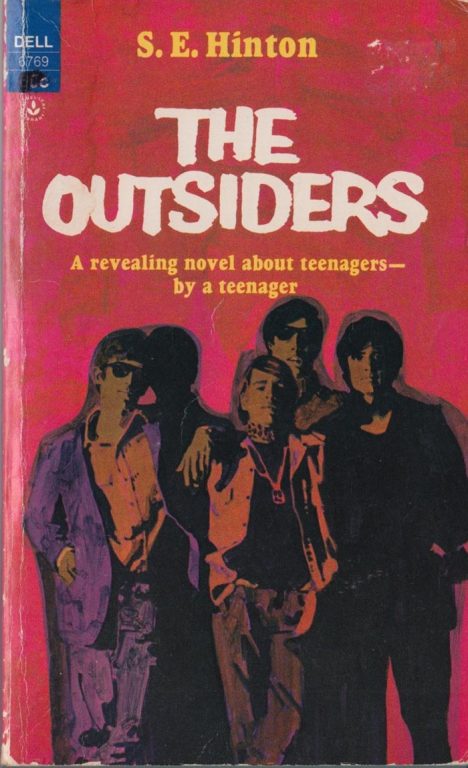 In the bookmobile, no one paid attention to me lying near the mystery shelves, where I read Alfred Hitchcock, Joyce Carol Oates, Dorothy Uhnak, the latter whose novel led me to imagine Central Park as a place where snipers shot people at
Sheep Meadow
.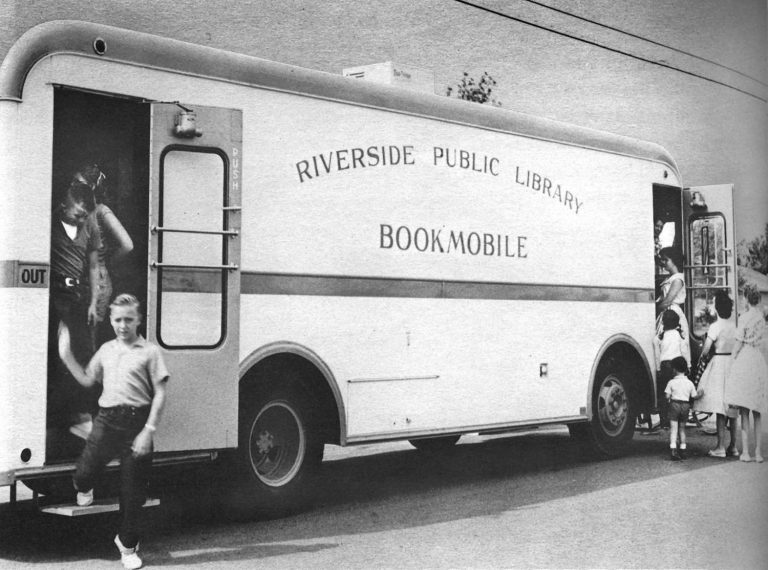 Courtesy of Riverside Public Library
When I was eleven, I noticed a slim paperback in a rotating rack, on the cover a pensive young woman with brown skin, a flowered dress, and a yellow rose. She looked like an older sister of a girl in my class. But she was Sula. In the rack were paperback copies of Go Tell it on the Mountain, by James Baldwin, and The Autobiography of Miss Jane Pittman, by Ernest J. Gaines. Medallion, I whispered. Harlem. Bayou Pigeon. Miss Jane Pittman's voice was the closest to women I heard here, who had made the journey from rural South to California via the military, mothers cheering in the bleachers of our junior high.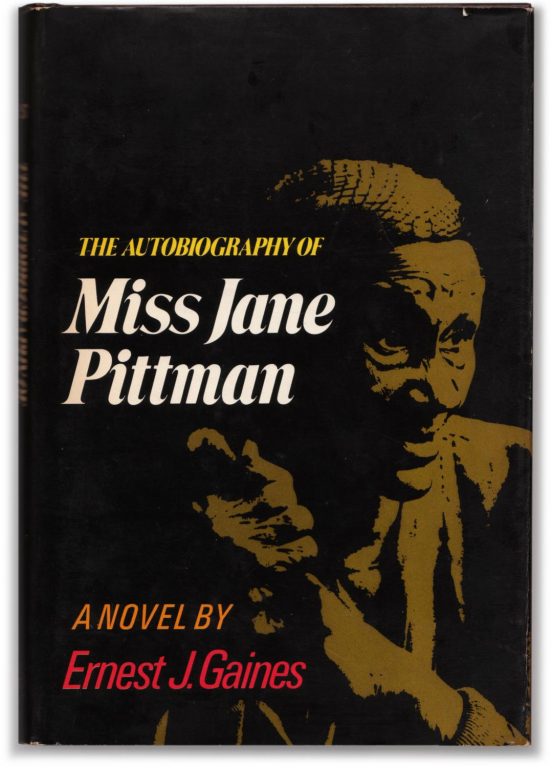 By then, when I was thirteen, books were an addiction, as powerful as the alcohol, Marlboros, regular joints and Super-Kools (cigarettes laced with PCP, or angel dust), my friends held in their hands. I partook of the Marlboros and beer. I was afraid of everything else. Friends had lost their minds, even their lives, inhaling the wrong cigarettes. I spent my time under the pepper tree branches, and in the vacant lots where parties were held (think
Dazed and Confused
, but with way more black and Chicano teenagers, and additions of ConFunkShun, Parliament, Tierra and Santana). But the whole time I was waiting to go home and read. Even at the moment when the police helicopters came, or my friends fell off their platform shoes, lit embers floating in darkness like constellations of red and gold, I was waiting to be somewhere else, in a novel.
At seventeen, I went 54 miles to college in Los Angeles. There I was assigned Joan Didion's iconic essay, 'Some Dreamers of the Golden Dream.' I was stunned, breathless. It was the first time I'd seen my geography in print – and of course, it was about murder. I read it again and again, my home called 'an alien place,' and then this, about the Santa Ana wind: 'October is the bad month for the wind, the month when breathing is difficult and the hills blaze up spontaneously . . .' Didion described my exact geographic location as 'the last stop for all those who come from somewhere else.'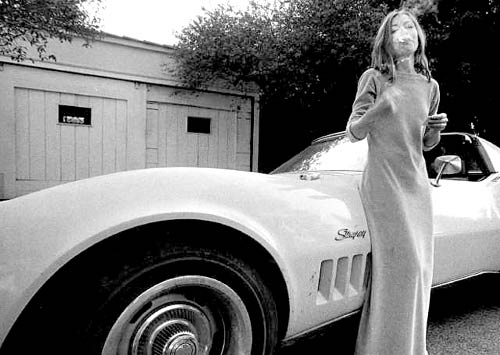 Joan Didion (photo by Julian Wasser, 1972)
It was exacting, beautiful, narrow-eyed examination, precise as a scalpel to a frog. I wanted to be Didion. But I was the daughter of the women she dissected, in the lemon groves, the aspirational women who had Tijuana divorces and Capris. I felt tender toward my people, among 'the faded bungalows of the people who grow a few grapes and keep a few chickens out here.'
It was the 'out here' that made me understand, fully, about region. I took the bus home to Riverside, and while my mother stood at our Formica counter, tried to explain the essay to her. Her eyes were narrowed, too. She frowned and said, 'That's not San Bernardino. That's Ontario. Lucille Miller. Your Aunt Beverly lived across the street from her when that happened. She always said that woman was gonna kill her husband.'
Then she shrugged and went back to making bread. I was stunned, and walked down to the citrus groves to lean over the canal which was my creek.
Home and Away
I used to be ashamed of it – I never got anywhere in America. Every day, I look out the back window of my kitchen, seeing not only the hospital where I was born, but the tawny foothills where my siblings and I roamed looking for mountain lions and rattlesnakes. After work we gather in the driveway where I learned to be a writer, where my brother-in-law told me stories of his life as a wildland firefighter, deer leaping over his head. This street is the location I chose for my own novel. At dusk, I walk along the Santa Ana River, where we collected acorns and ground them into bitter mush to imitate the Cahuilla people who once lived on the bluffs. Each night, I worked for hours on this map.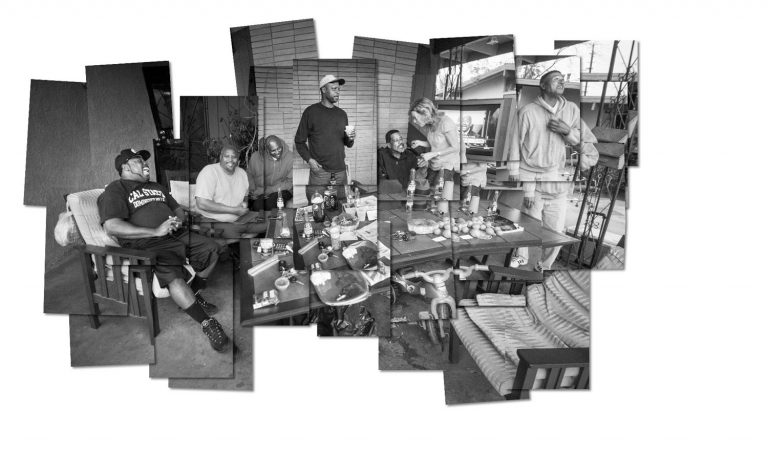 In the driveway with three brothers-in-law and three friends, hearing a story of our childhood. Photo by Douglas McCulloh
These are 737 books I read. That is all. While many of my loved ones died – overdose, bullet, accident, fear and PTSD and hypertension and self-medication and no healthcare – my addictions were words. Books never hurt me. They only took me elsewhere, and for many of these books, which I've read over and over, they rescued me with place.
Appalachians and Ozarks and Adirondacks, the dark-rose buttes and mesas of New Mexico and the place James Welch warriors call 'The Backbone of the World.' My father was born there, in the Rockies, in Fraser, Colorado, coldest location in America; he still calls a stream a crick. I traced countless bodies of water – Great Lakes and farm ponds, bayous and canals, the Mississippi and Snake and Hudson Rivers. My woods were the orange groves, but I knew the hardwood forests of Maine and Wisconsin, cypress swamps of Everglades, piney woods of Texas and Georgia, redwoods and cedars in misted Pacific Northwest.
The animals! Ours alone, armadillos and opossums, rattlesnakes and coyotes, prairie dogs; wolves and mule deer and jumping frogs; and our migrant parrots and pythons and ocelots. The people! Their languages, Creole and Cajun French, pidgin Hawaiian and Brooklyn stoop, the mixes of Irish and Ojibwe and Swahili. The Spanish of Puerto Rico and the Spanish of Tejas were very different from the Chicano voices of my childhood where here in southern California, a car could be a ranfla or a hooptie, the latter word said by my friends and brothers-in-law, descendants of slaves whose 'Black English' so particularly American in vibrant invention and constant adoption, truly one of America's most artistically and financially valuable exports over two centuries to virtually every other nation in the world.
There are riches here.
You can introduce yourselves to each other, or never meet but pretend you have. Listen to people speak hundreds of varieties of American languages. I was lucky enough to ride in hoopties and lowriders and muscle cars, to eat collard greens and carne asada and raui roesti, as my mother called the fried potatoes of her childhood.
Last week, my mother said, 'I was an immigrant, and I had no money, and I could never buy enough books for you. You were so funny at the library, pretending everyone else wanted books when they didn't.'
Could you find Glen Avon on a map? The adjacent unincorporated community, Rubidoux, was where my mother bought me the Little Golden Book. Then, my stepfather bought the laundromat next door to that market, and we kids accompanied our parents to sweep the floors of landed clouds of lint, to restock the little boxes of detergent. I watched the people move about, descendants of Okies and slaves and braceros and Japanese strawberry farmers. These were the parents of my friends. We danced in vacant lots holding Boone's Farm strawberry wine in paper cups, near the Lily Cup plant with the actual giant concrete cup, our music blasting from car speakers. Then we married each other, and our children are American babies, despite what some people think.
Last week I walked there, near the old Lily Cup factory where the orange groves are gone to massive fulfillment centers, where the children of my friends and family fill boxes with whatever America wants. As a child in the laundromat, I must have known my life would be about language, and place, because I saw people's baskets full of stories, the way their hands moved when they held up a shirt, their eyes narrowed with private legends of the man or baby or mother to whom it belonged, in the landscape of my beloved native country.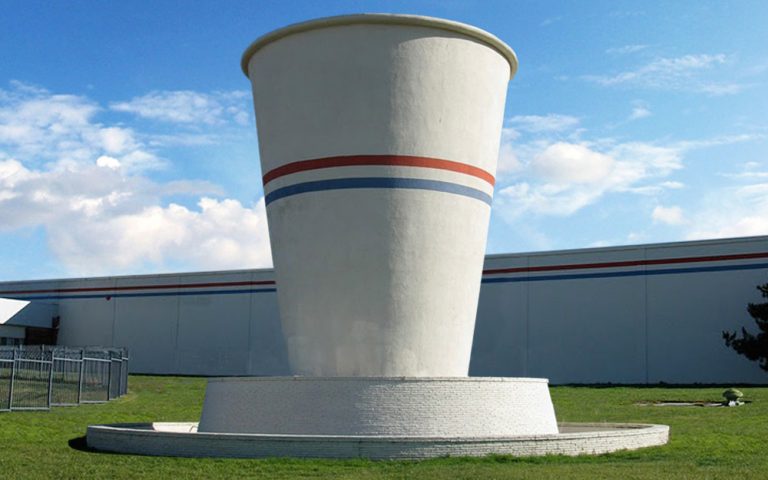 The worlds largest 'paper' cup in Riverside, California
You can view a larger version of the map here. 
'The American Experience in 737 Novels' was created by Esri, the world's leading provider of geographic information systems technology, in collaboration with Susan Straight. Esri's story maps enable the creation of web-based narratives combining interactive maps with multimedia content.