Granta is committed to championing new voices and is open to unsolicited submissions of fiction, non-fiction and poetry. We consider all submissions for both print and online publication.
We charge a fee of £3/$4 for prose submissions and £2/$3 for poetry submissions, equivalent to printing and postage. You can claim the costs of submission to Granta against any new subscription to the magazine.
During every opening period, we offer 300 free submissions to authors on low incomes. If you are a low-income writer and would like to apply for free entry, please read our guidelines for low-income entry below.
We are committed to offering a home to writing by those who are marginalised or underrepresented. We welcome submissions by writers of colour; writers who are working class or on low incomes; writers who are queer, transgender, non-binary and gender-nonconforming; writers with disabilities; as well as any writer who feels that they or their story are underrepresented.
Guidelines
We will be open for non-fiction, fiction and poetry submissions during the following periods in 2022:
1 March – 31 March 
1 June – 30 June 
1 September – 30 September
1 December – 31 December
If you are waiting to hear back about a previous submission, please rest assured that we are still reading and you will receive a response as soon as possible.
Submissions can be made from 10 a.m. UK time on the opening day until midnight UK time on the closing day.
Please submit only one complete story or essay at a time, or one document of no more than four poems. Multiple submissions will not be read. Fiction, non-fiction and poetry will be considered for both our print and online editions, unless you specifically state otherwise in your cover letter.
We only publish original material, i.e. first-ever publication. We cannot run a piece that has already appeared on the web or elsewhere in print. We can, however, publish an original translation if the work has previously appeared in another language, but never before in English. We have no set maximum length or minimum length, though most of our submissions are between 3,000-6,000 words.
Please include a cover letter stating where your work has been published before, if relevant. Please do not submit book manuscripts, academic essays or reviews. Please only submit work written in English. Please use double-spacing.
If you are a low-income writer and would like to apply for free entry, please click through to this page for low-income entry guidelines.
Please note that we are not in a position to comment on your work. We receive a significant number of submissions every day, many of which may be unsuitable for Granta, however well written.
If you have a question that is not answered by the above, please refer to our frequently asked questions page.
We encourage to all who submit that they read recent issues of Granta to familiarise themselves with material the magazine has published. Subscriptions are available here.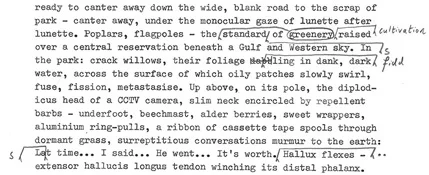 If you are ready to submit your work, please visit our online submission system.