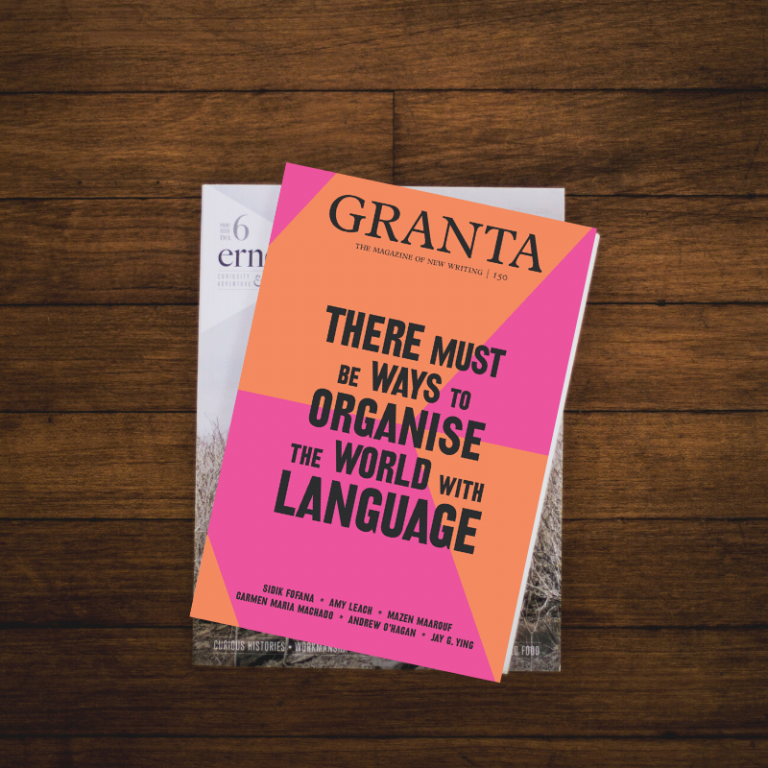 150 issues of the best new writing
Our winter issue, Granta 150: There Must Be Ways to Organise the World with Language, features fiction by Carmen Maria Machado, Sidik Fofana, Amy Leach, Mazen Maarouf translated by Jonathan Wright, and Che Yeun; reportage from Oliver Bullough, and memoir by Michael Collins, Pwaangulongii Dauod and Andrew O'Hagan; poetry by Jack Underwood and Jay G. Ying; photography by Ian Willms introduced by Adam Foulds, and Noriko Hayashi, as well as a graphic story by Tommi Parrish.
Print subscriptions to Granta include a free digital subscription, which allows you to read our latest issues and explore our archive of past issues online and via the Granta app.
Take advantage of a year's subscription for only £31 (RRP £51).
Read the likes of Angela Carter, Kazuo Ishiguro, Todd McEwen, Bruce Chatwin, Amitav Ghosh, Raymond Carver, Hilary Mantel, Ian Jack, Edward W. Said and Diana Athill. Revisit Granta's renowned Best of Young British and American Novelists selections, which feature some of the best writers of the last forty years, along with our introductions to the literature of Brazil, Pakistan, Japan, Russia, India and more.
It's all available in the Granta archive, or via the Granta app.